Key Features
Secure Designs
Composite doors are popular around Cardiff for their durability, security and durability.
02
Finance Available
We offer a varied range of flexible finance options helping you to pay for your new installation
03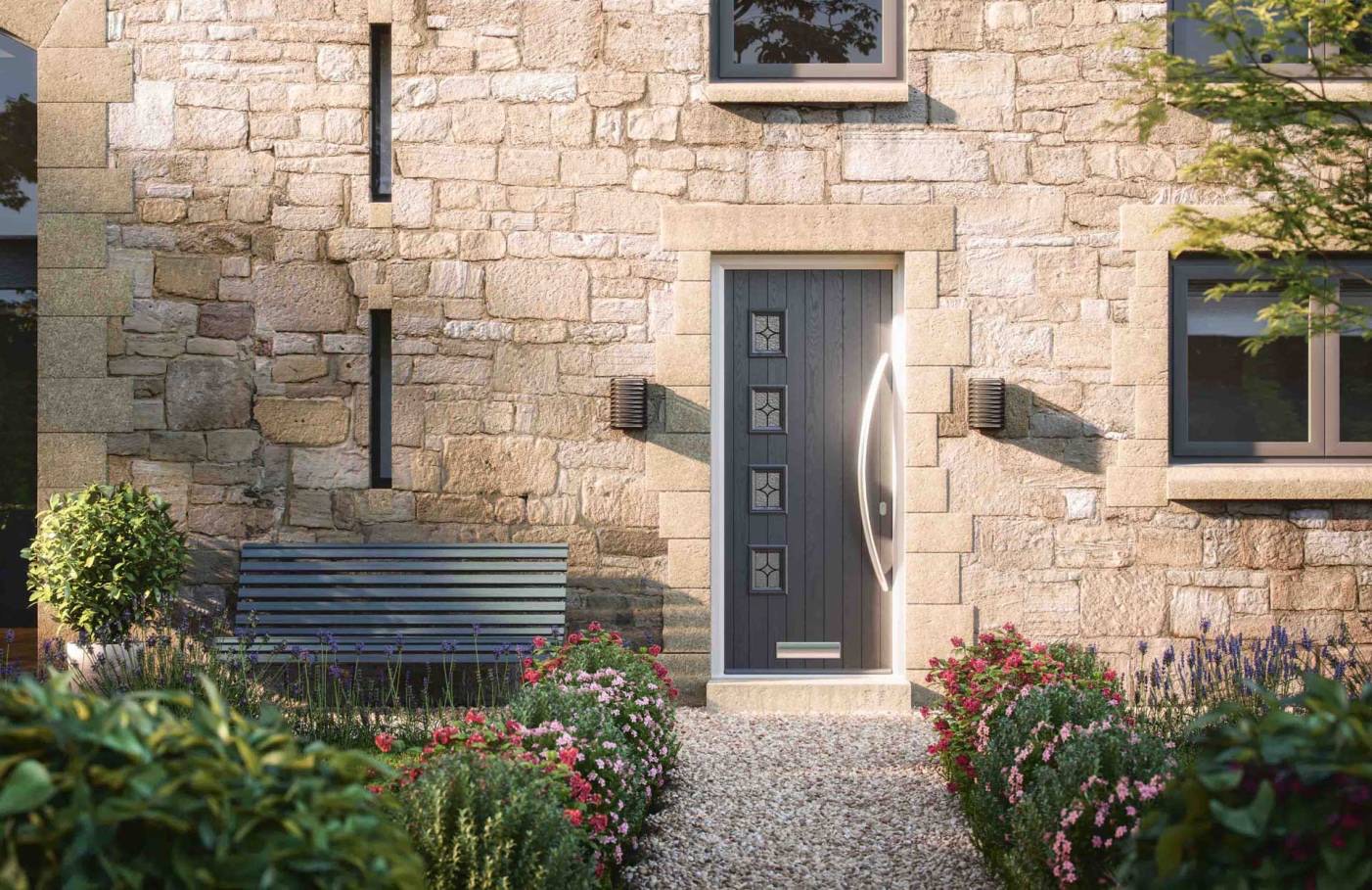 01
48mm Solid Core
Solidor composite doors come with an advanced 48mm core as standard. This is ten percent thicker than alternatives on the market.
02
Ultion Locks
Complimenting the natural rigidity of the solid core, industry leading Ultion locks are fitted as standard to every door we install.
03
Decorative Glazing
Handcrafted patterned glass is available with these composite doors. Create a totally unique, visually appealing entrance with Nolan.
04
Easy Operation
Premium hardware and a professional installation ensure smooth, effortless operation for many years to come.
05
Weatherseals
Perimeter seals and weather protection hardware are installed as standard into our composite doors.
06
Acoustic Insulation
A thick composite door delivers outstanding acoustic installation benefits. Feel better disconnected from external noise.
Unrivalled Rigidity & Durability
Secure Composite Doors, Cardiff
The main benefit of composite doors is how durable they are. The solid core makes the centre of the profile strong, ensuring it is almost impossible for an unwanted intruder to gain entry. You can feel secure within your Cardiff home, no matter the size and era of it.

Enjoy complete peace of mind by also knowing that our composite doors are fitted with multipoint locking systems as standard. They deliver a market leading security performance, making them a fantastic investment into any property.

Yes, they are are. This range of composite doors are certified to PAS 24 standards, while our own installations are Secured by Design approved.
We have a showroom near you in Cardiff. See our double glazing in person and speak to our friendly team today.
In most instances, no it's not. However, those in older Cardiff homes should check with their local authorities.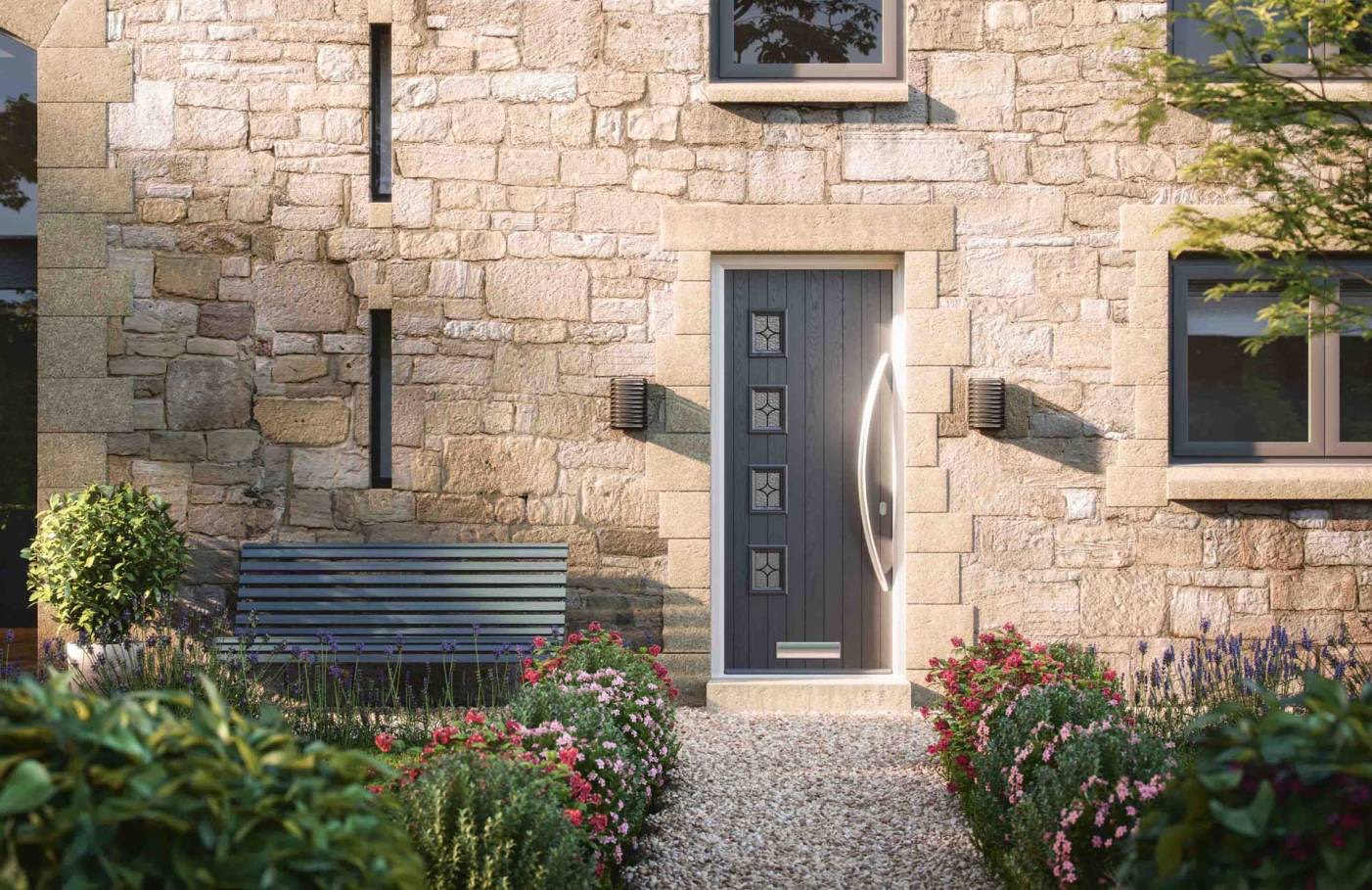 Thermally Retentive Composite Doors
The manufacturing and design of these entrance doors lend themselves to delivering energy efficiency. The addition of the solid core hugely improved thermal retention, trapping heat within your Cardiff home. Upgrading an outdated composite door could help improve your building's overall energy performance, reducing your carbon footprint over the years to come. Because you rely less on your central heating to warm your space, you could reduce your annual heating bill.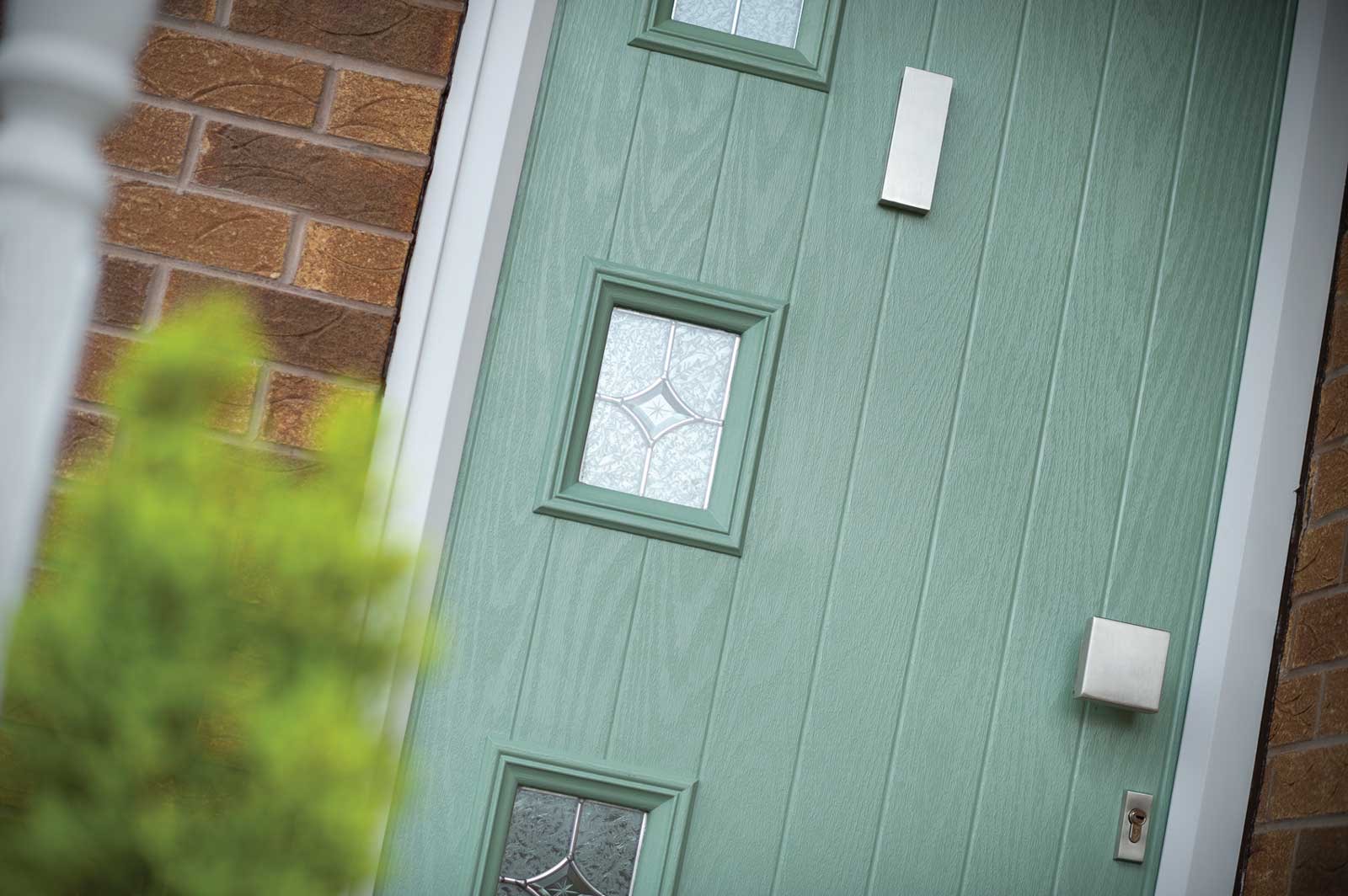 Customisable Composite Doors
Composite doors can be designed to suit the architecture of any property in our coverage area. Whether your home is new, contemporary or heritage every homeowner can benefit from our range of composite entrance doors. They can be designed with a classic woodgrain design, or a smoother, more contemporary look.
You can complete the general look of your composite door with our range of bespoke furniture, accessories and colour options. Create a door that perfectly fits your needs and the existing aesthetics of your home.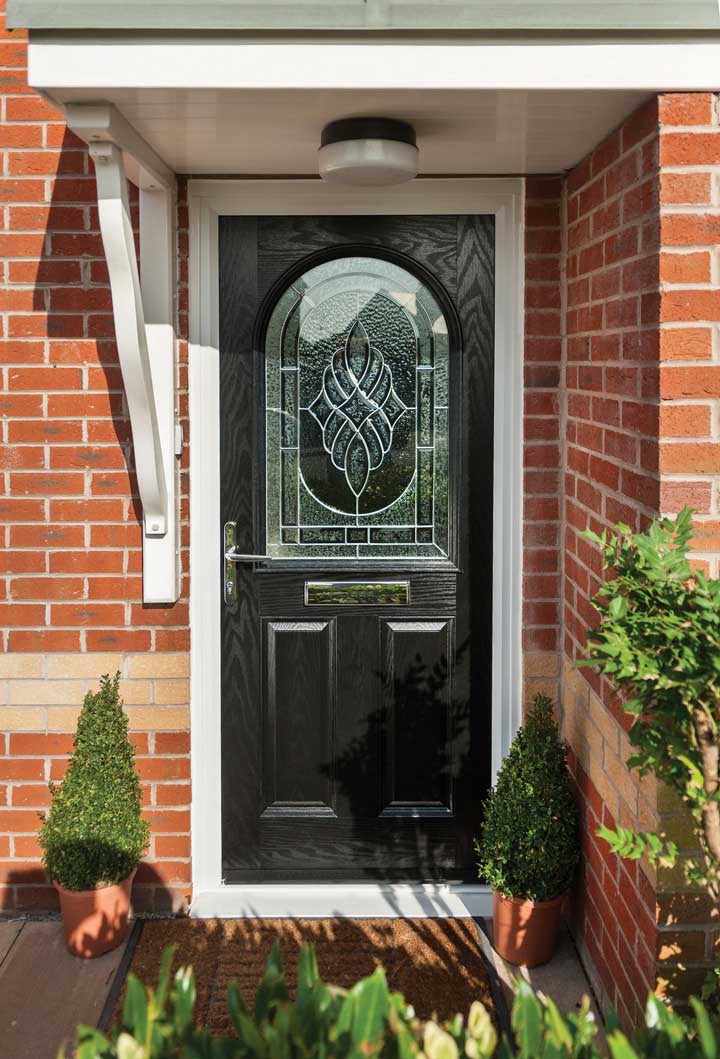 Low Maintenance Entrance Doors
Composite doors are specially designed to smoothly operate for many years to come. All the while, their design ensures that they require very minimal maintenance over the course of their long lifespan. They should never require repainting and their durable design can handle the knocks and bumps of daily life.
Wiping these doors down occasionally will ensure that dust, debris and dirt doesn't build up around the moving components. Handles and hinges may become sticky over time without being cleaned every now and then.
Versatile Customisation
Product Information
Furniture
Our composite doors come with a broad selection of accessories to choose from. Whatever the design of your Cardiff home, we will have something for you. Choose from handles, letterboxes, spyholes, glazing, knockers and more.
Colours
With 23 shades available and the option for a different colour internally and externally, you can create a bespoke door. Whether you're looking for a heritage textured woodgrain finish or a sleek and modern hue, we can cater to your preferences.
Hardware
Composite entrance doors are made by the quality of their hardware. In addition to durable Ultion locks, we also offer heavy duty hinges and smooth operating handles. Your new composite door will smoothly open and close for decades to come.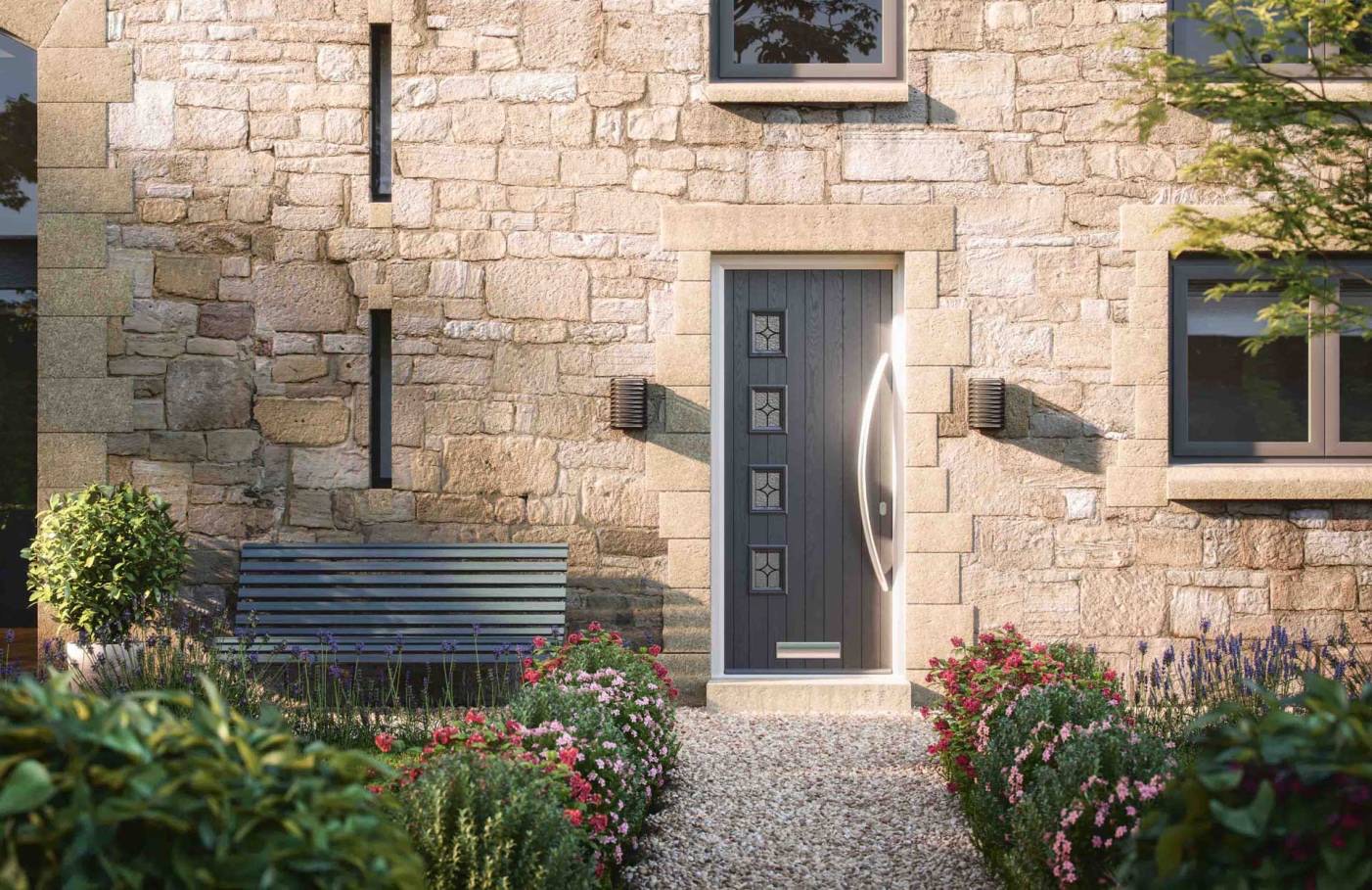 Two Local Showrooms in Wales
Visit our Showroom!
Visit our Cardiff showroom today for a free, no obligation consultation with an in-house expert.
Find out More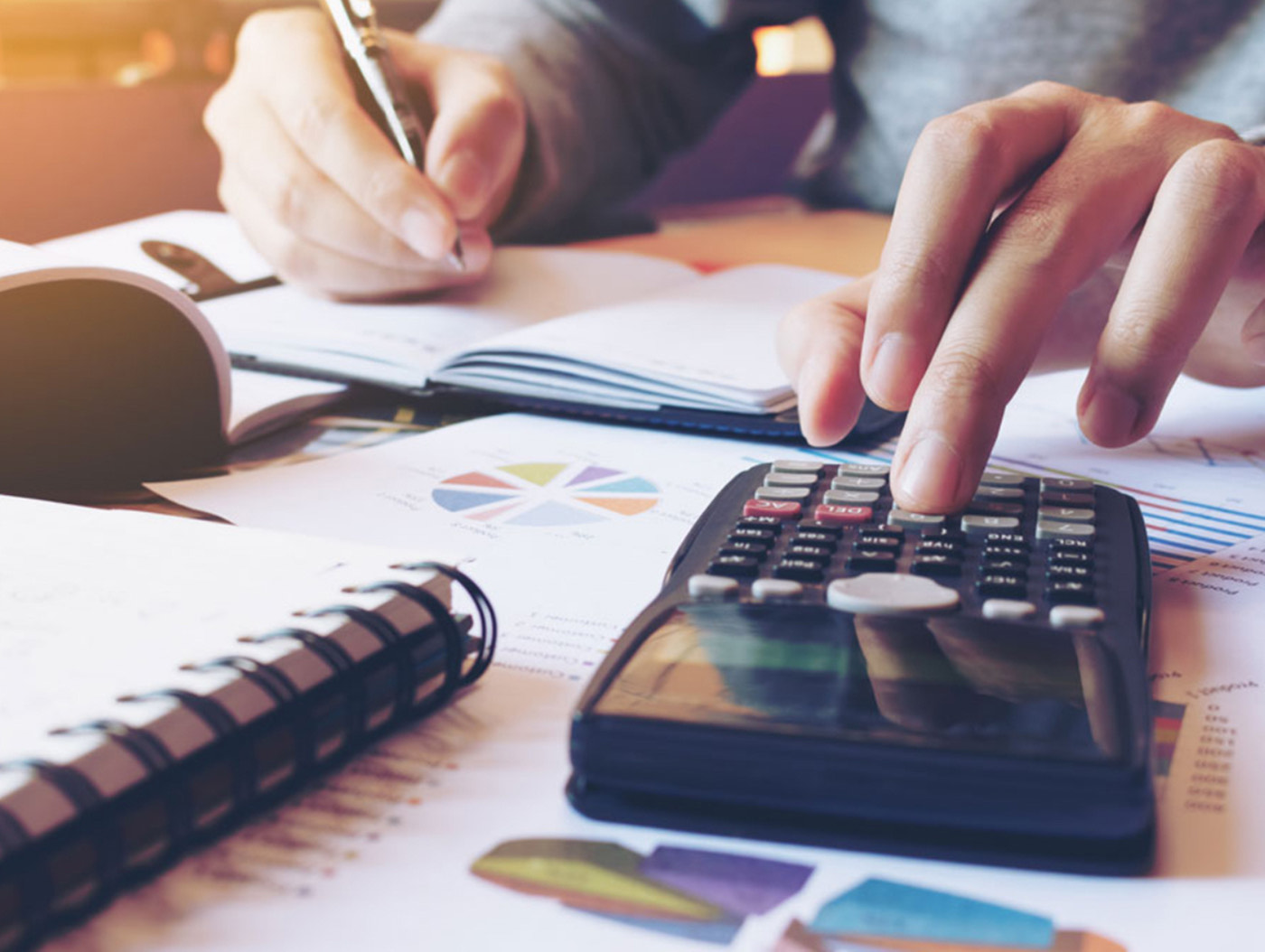 Instant Online Prices
Composite Door Prices, Cardiff
Start your free online quote for composite doors today with Nolan.
Get a Free Quote