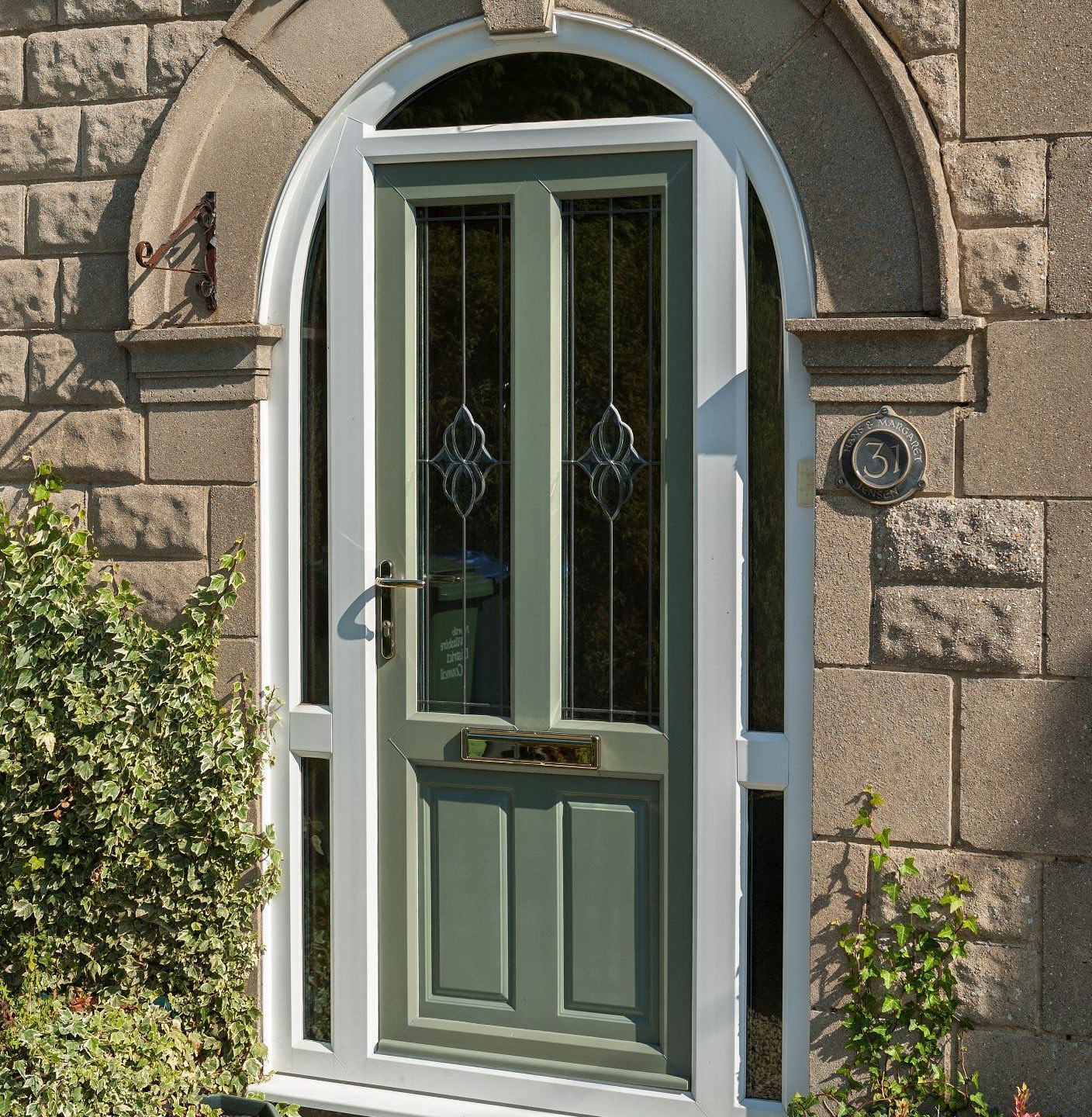 Reliable, Versatile Entrance Doors
uPVC Front Doors, Carmarthen
Nolan manufacture and install uPVC front doors for those in Carmarthen, Cardiff, Swansea, Llanelli, Pembroke, Bridgend and across the rest of Wales and the South West. Use our online quoting engine to get a uPVC door price for free today.
Learn More
Get a Quote
Key Features
Bespoke Designs
Our uPVC front doors can be designed to suit any style of property near to us in Carmarthen.
01
Finance Available
We offer an array of affordable finance plans on our entrance doors – contact us to find out more.
02
Quality Components
The uPVC and glazing in these front doors are always manufactured in-house, assuring quality.
03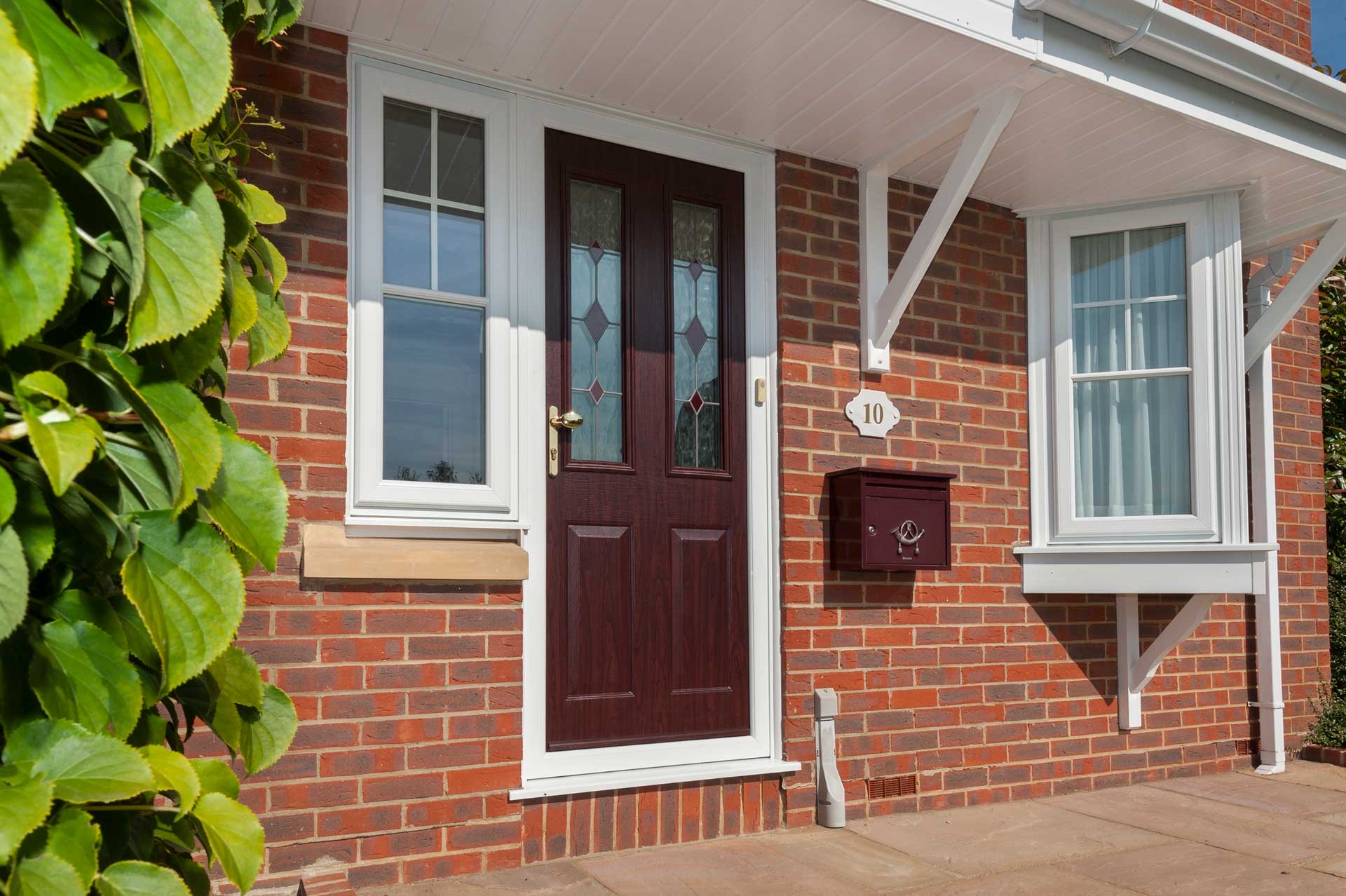 01
Easy Operation
Modern handles and durable materials ensure that our uPVC front doors are always easy to open and close, even after years have passed since the operation.
02
Durable uPVC Panels
These front entrance doors are constructed from in-house manufactured uPVC panels. They offer a comprehensive range of benefits.
03
Chambered Profiles
Our uPVC front doors are fitted with internal chambers. These help enhance the thermal retention and energy ratings.
04
Weatherseals
Modern perimeter seals ensure total weather protection with our uPVC doors. You're safe against damp, leaking and draughts.
05
Low Maintenance
uPVC naturally requires very little upkeep. As a result, these doors are long lasting and only need an occasional clean.
06
Sound Insulation
Our top quality uPVC front doors are designed to block out external noise. Their level of acoustic insulation is outstanding.
Security & Peace of Mind
Robust uPVC Front Doors
uPVC front doors are often the first line of defence for your home against unwanted intruders. With this in mind, your entrance door needs to be secure. The uPVC systems manufactured and installed by Nolan are fitted with the most durable locks and shootbolts. When combined with the robust, long lasting and weatherproof materials in use, you're sure to feel safe.

Have complete peace of mind in your home near Carmarthen today. Invest in an in-house manufactured uPVC front door from Nolan.

Our uPVC front doors are supported by a ten year guarantee. We offer a comprehensive aftercare service whenever required.
Our primary showroom and manufacturing facility is here in Carmarthen. We also have another showroom in Cardiff!
In addition to uPVC front doors, we also offer French, patio and composite models, as well as a range of aluminium variants.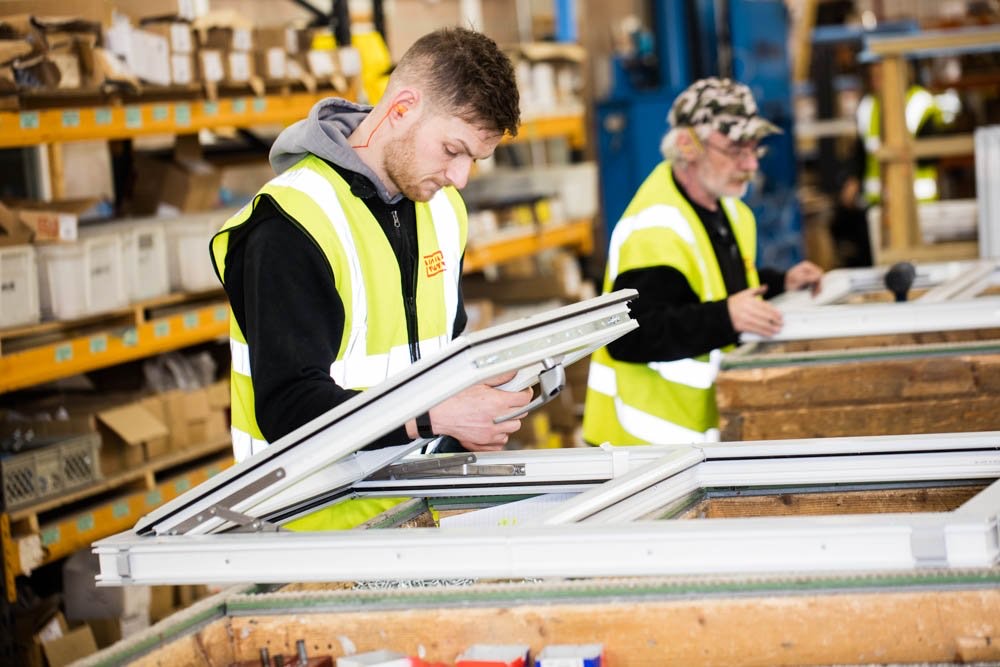 In-House Manufactured uPVC Front Doors
What separates Nolan from local competition near to Carmarthen is our manufacturing service. We don't outsource complete uPVC front doors, but rather construct them ourselves. We can enact a higher standard of quality control and provide much more accurate lead times. Better yet, we can provide competitive prices by cutting out the middleman.
You also gain full control over the customisation of your new uPVC front doors, from the colour, to the accessories and much more. You aren't as limited as you may be by choosing another installer.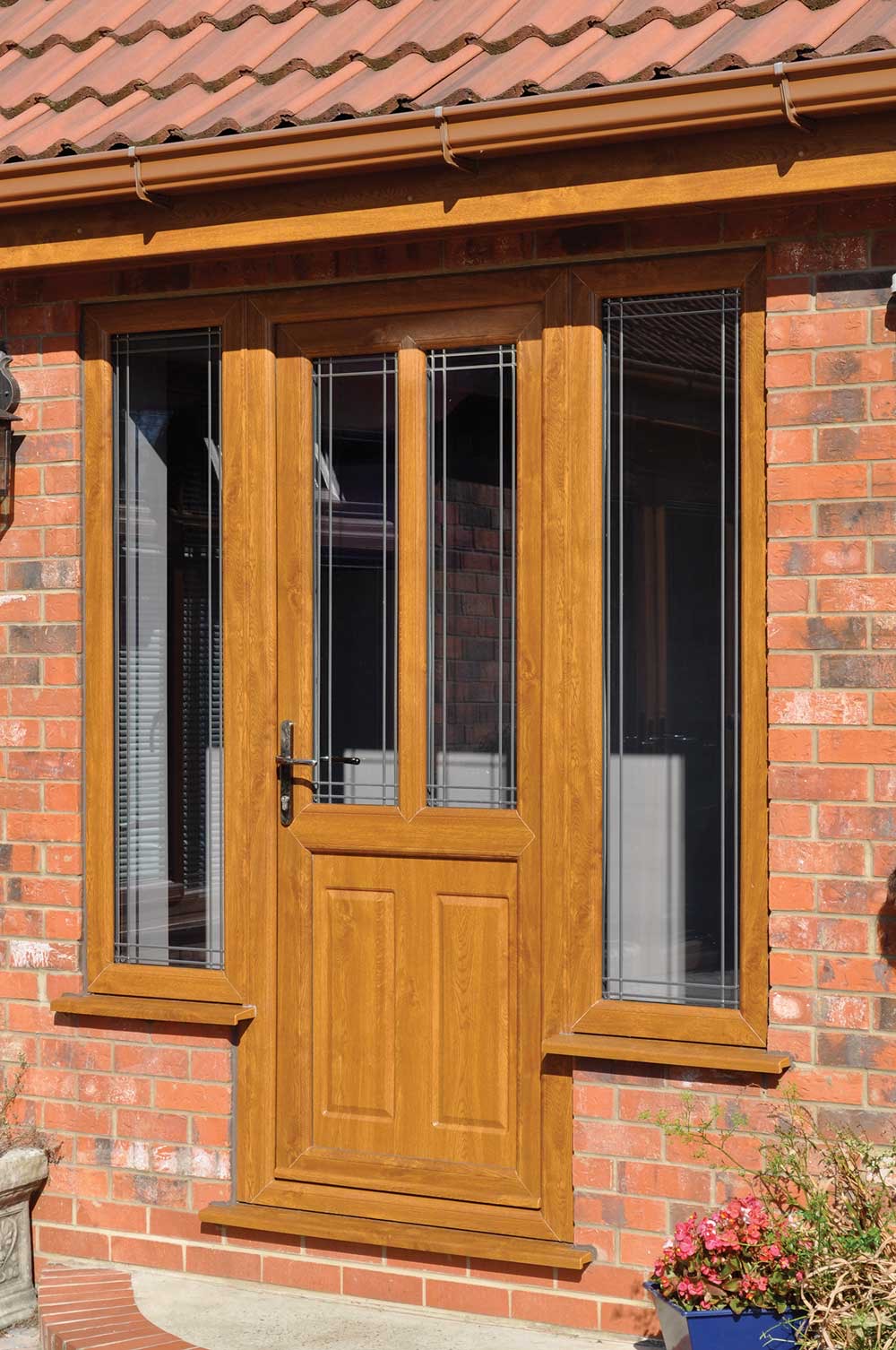 Energy Efficient uPVC Front Doors
Our uPVC front doors achieve the highest possible standards of thermal efficiency. They are excellent at trapping heat within the home, thanks to the insulating properties of the uPVC and any glazing you opt to include. Our uPVC front doors attain excellently low U-values by also preventing cold air from seeping into your Wales home.
A great idea is to combine the fitting of one of our uPVC front doors with our uPVC windows. That way, you can potentially lower your monthly energy bills and improve your overall carbon footprint.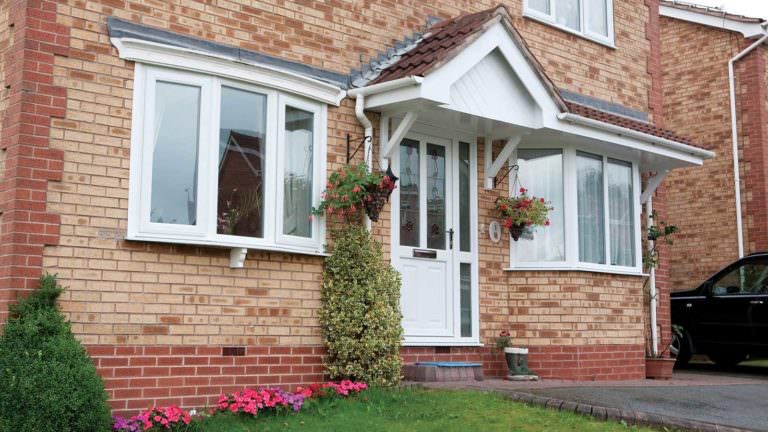 FENSA Approved Entrance Door Installers
Offering a quality product is only half the package for an installer. You need to couple it with an excellent customer service. As FENSA approved installers in the Carmarthen and Cardiff areas, you can feel reassured that you'll be treated fantastically by the Nolan team.
We bring over three decades of service to every installation of uPVC front doors, completing a thoroughly professional job every time.
Versatile Customisation
Product Information
Colours
Match your aesthetic perfectly with our superb colour palette. Select classic colours such as White or Black Brown for a traditional appearance. Alternatively, make a statement with a brighter option, such as Agate Grey or Steel Blue - the choice is yours!
Furniture
Decorative furniture is a critical part of a uPVC front doors' overall aesthetic. With this in mind, Nolan offer a range of letterboxes, knockers, spyholes and patterned glazing with these external doors. All our glass is manufactured here in Carmarthen for your home across Wales.
Hardware
Our uPVC front doors are available with a range of hardware, including the most modern hinges and secure locking systems. We only source our hardware from leading manufacturers dedicated to their craft. You're in good hands by choosing a residential door from Nolan.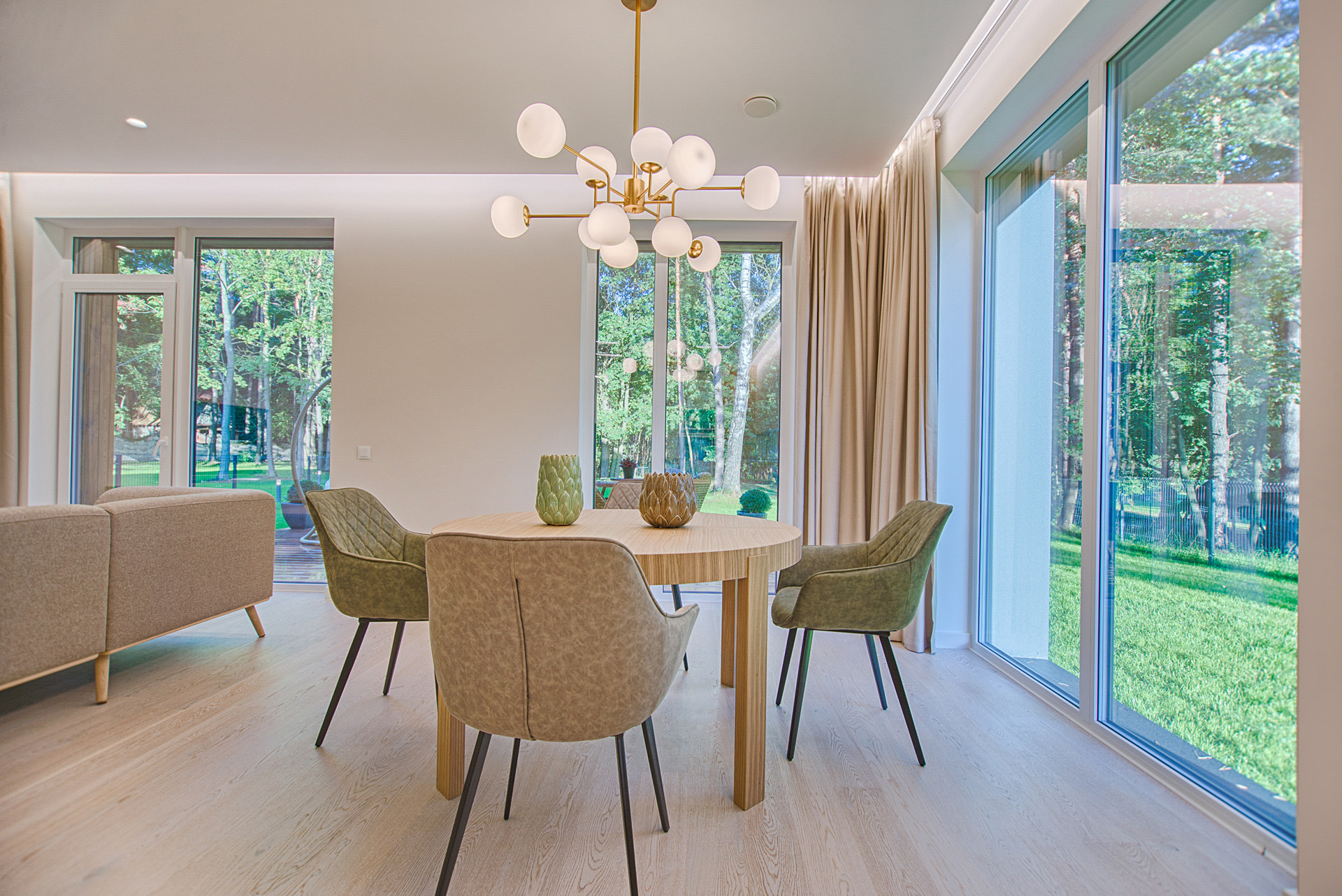 Showrooms Available
Visit our Showrooms!
Visit us today for a free, no obligation consultation with an in-house expert.
Find out More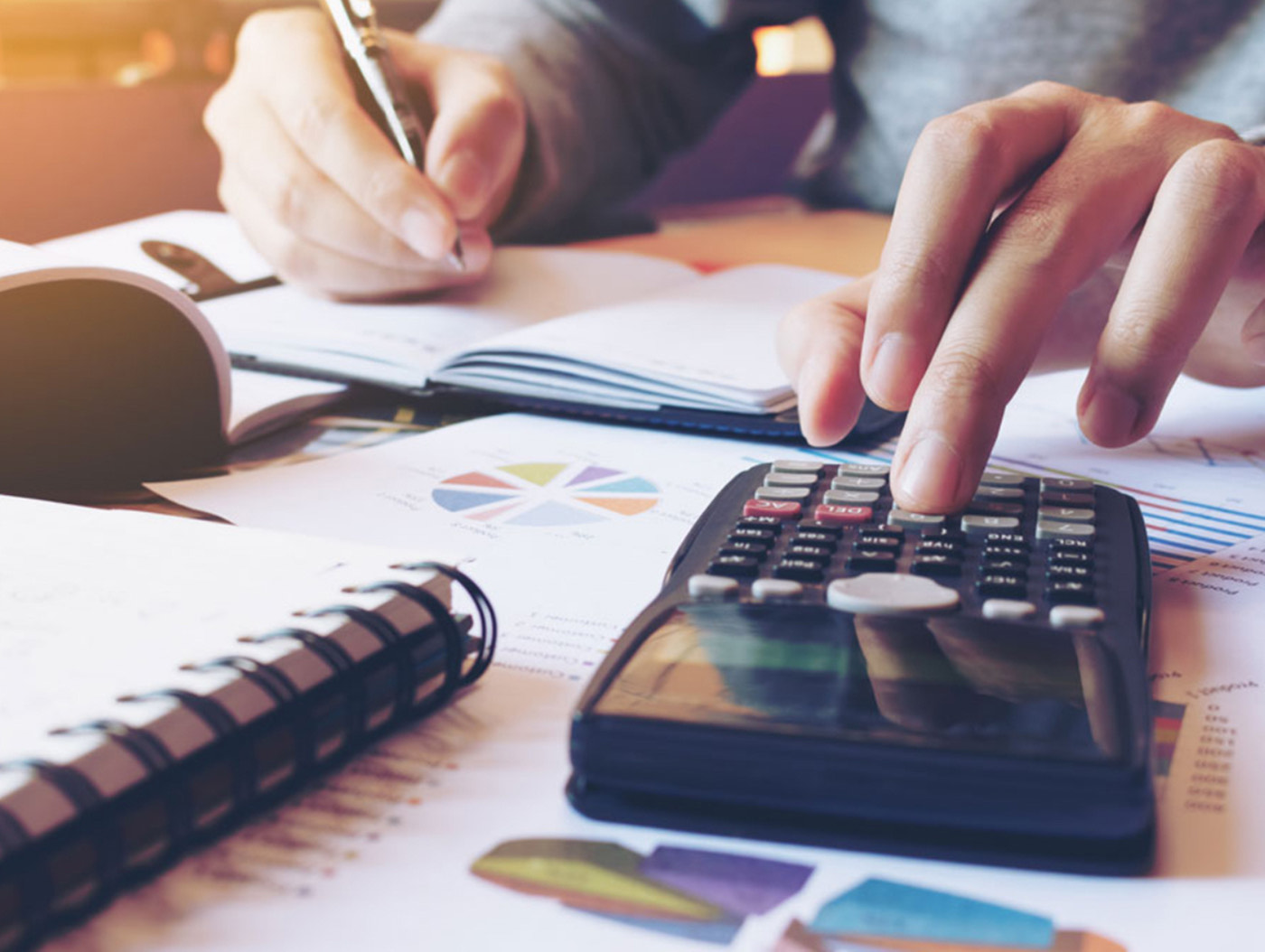 Instant Online Prices
uPVC Door Prices, Carmarthen
Start a quote for uPVC doors today, completely for free here on our website.
Get a Free Quote