Key Features
Thermal Performance
Keep your home warm 365 days a year thanks to our energy efficient sliding sash windows.
01
Completely Weatherproof
With complete protection from wind & rain, our uPVC sash windows give great weather resistance.
02
Concealed Hardware
Adding an extra degree of authenticity, our sliding sash windows have concealed hardware.
03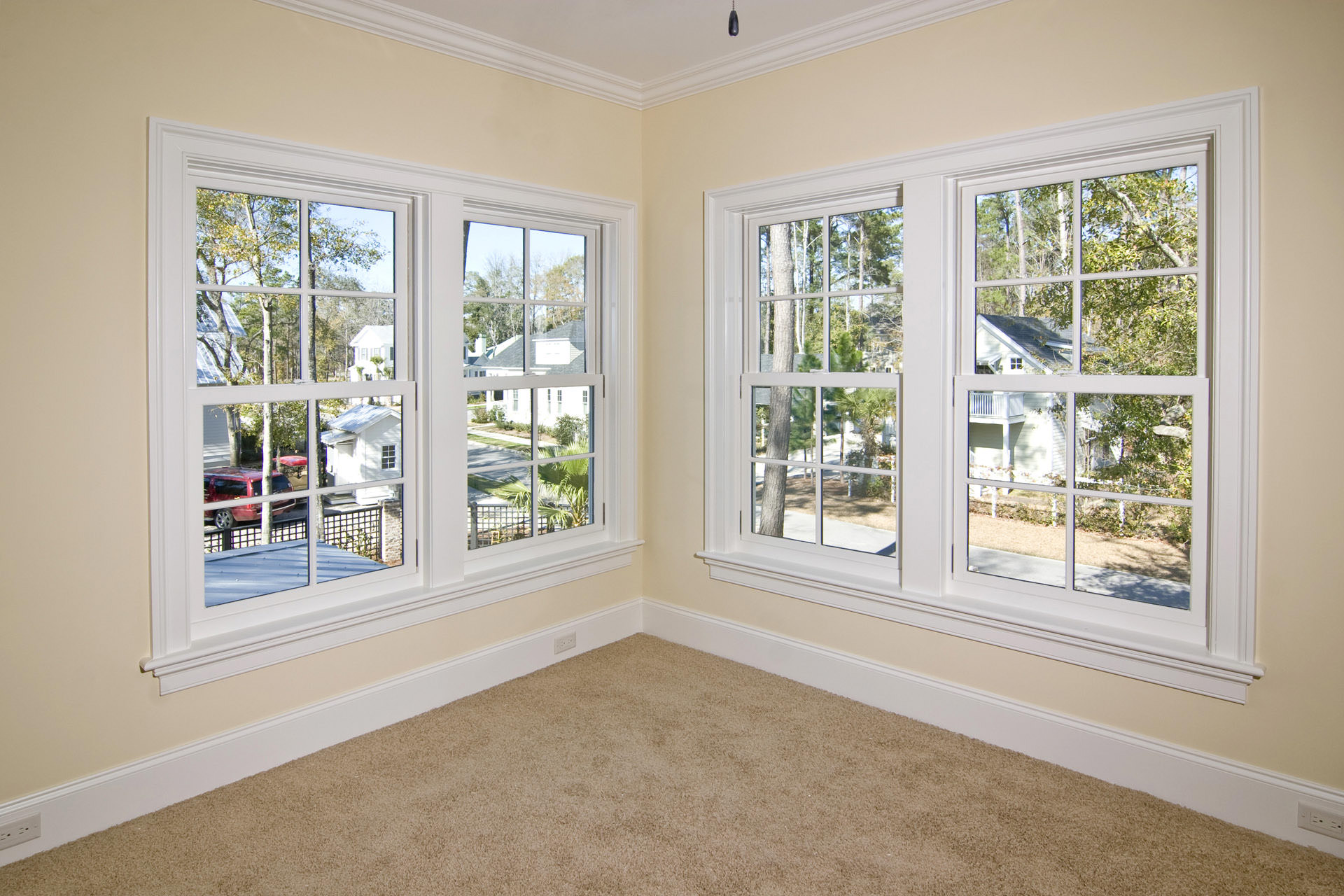 01
Timber Style
Replicating the look of timber style with none of the caveats, our uPVC sliding sash windows are a great replacement for original wooden windows in your home, wherever you live in relation to Carmarthen.
02
High Security
While the look of our sliding sash windows may be heritage, the security is distinctly modern. These double glazed windows are packed with the latest security features to ensure peace of mind.
03
Adjustable Sash
Our sliding sash windows give you options to allow for the greatest usability. The uPVC sash windows include simple operation ledges, which let you adjust the height of your sash.
04
Durable Frames
When it comes to hardwearing, little else can match the performance of uPVC double glazed windows. uPVC is a naturally study material, highly resistant to the effects of wear and ageing.
05
Low Maintenance
If you're replacing timber windows, you'll be familiar with the large amount of maintenance that goes into them. By choosing uPVC sliding sash windows, you'll do away with all the hassle.
06
Longevity Ensured
uPVC is almost impossible to beat when it comes to the sheer longevity that it offers. When you choose a uPVC sliding sash window, you're choosing decades worth of high performance double glazing.
Energy Efficient Sliding Sash Windows
Bespoke Window Renovations
Our uPVC sliding sash windows achieve the perfect criteria for any traditional home: they offer the performance of modern double glazing with the aesthetics of timber. This makes them the perfect replacement for ageing sash windows.

With our massive range of customisation options, you can perfectly match your home near Carmarthen with our window range. Whether the hardware needs tweaking or you need a specific colour, Nolan has what you need.
Want to get a better look and understanding of our sliding sash windows? No problem! Head on down to either our Carmarthen or Cardiff showroom to take a close look at our uPVC double glazing.
We like to make the process as smooth as possible here at Nolan. To ensure complete flexibility, we offer finance on our uPVC sliding sash windows, allowing you to spread the cost of payment.
Providing fast turnarounds is part of what we do here at Nolan, which includes prices and quotes. Use our online quoting engine today for fast and accurate sliding sash window prices.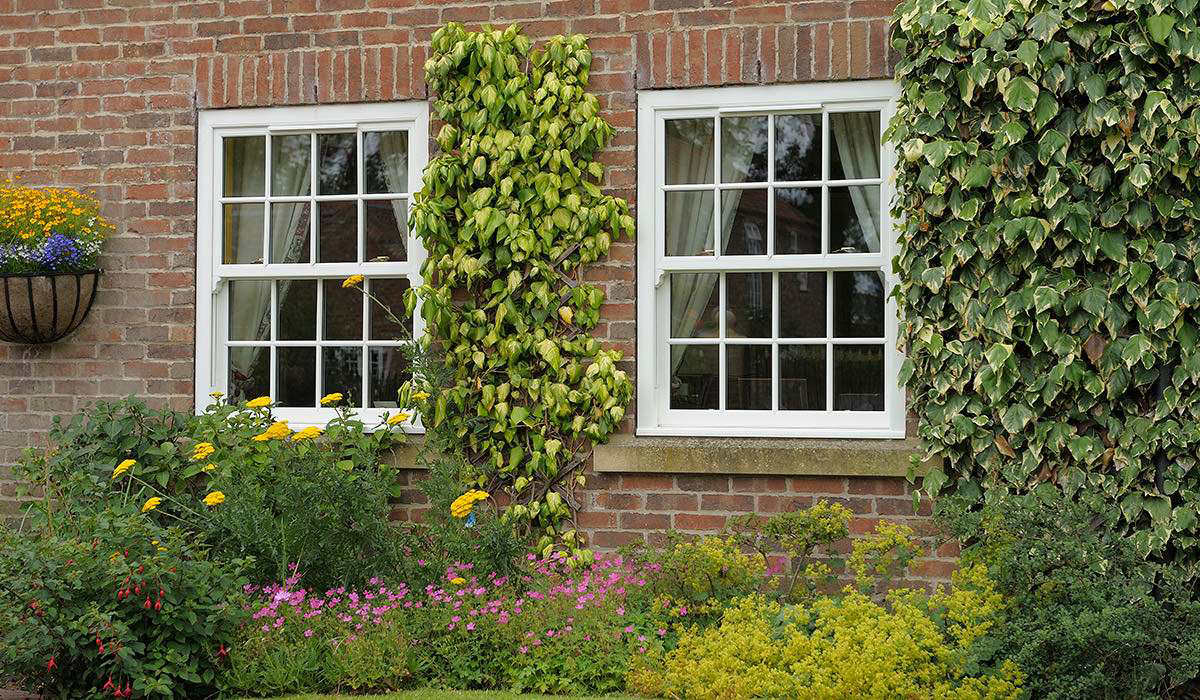 Capture the Look of Timber Windows
Timber windows have an undeniably distinctive style that reflects an air of authenticity and luxury. However, timber has a host of downsides associated with it, particularly around longevity and performance. Thankfully, advancements in uPVC sash windows have come a long way.
Our sliding sash windows retain the character and styling of timber windows, with many wood effect finishes to ensure a great traditional aesthetic. They offer a great alternative to timber sash windows.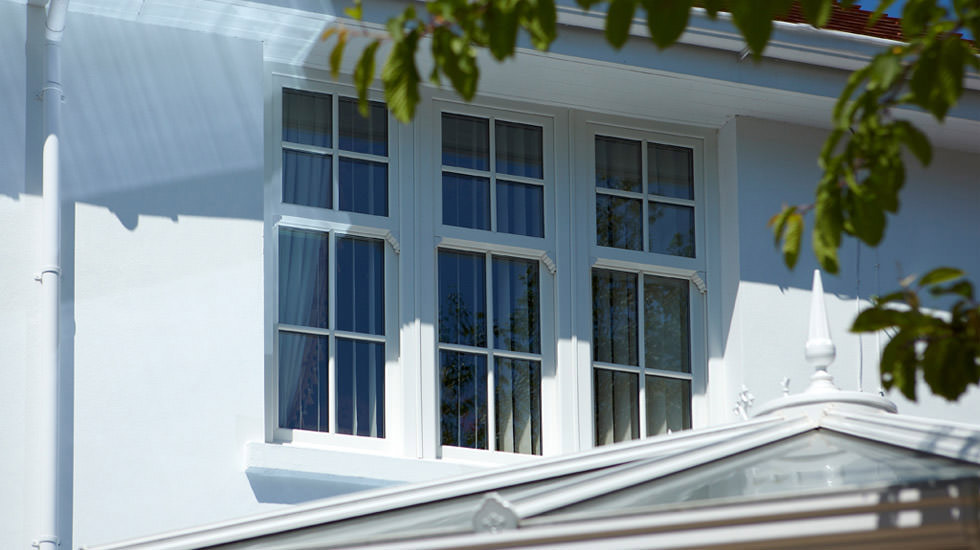 Modern Performance Sliding Sash Windows
While our sliding sash windows capture the look of timber windows, their performance represents the best that modern technology has to offer. Unlike timber sash windows, our uPVC sash won't suffer from the effects of weathering. They're completely watertight, keeping the elements outside your home.
Our sliding sash windows also offer excellent thermal performance. This will help keep your home comfortably warm all year round, even in the cold winter months. Carbon emissions will also be lower with an energy efficient home.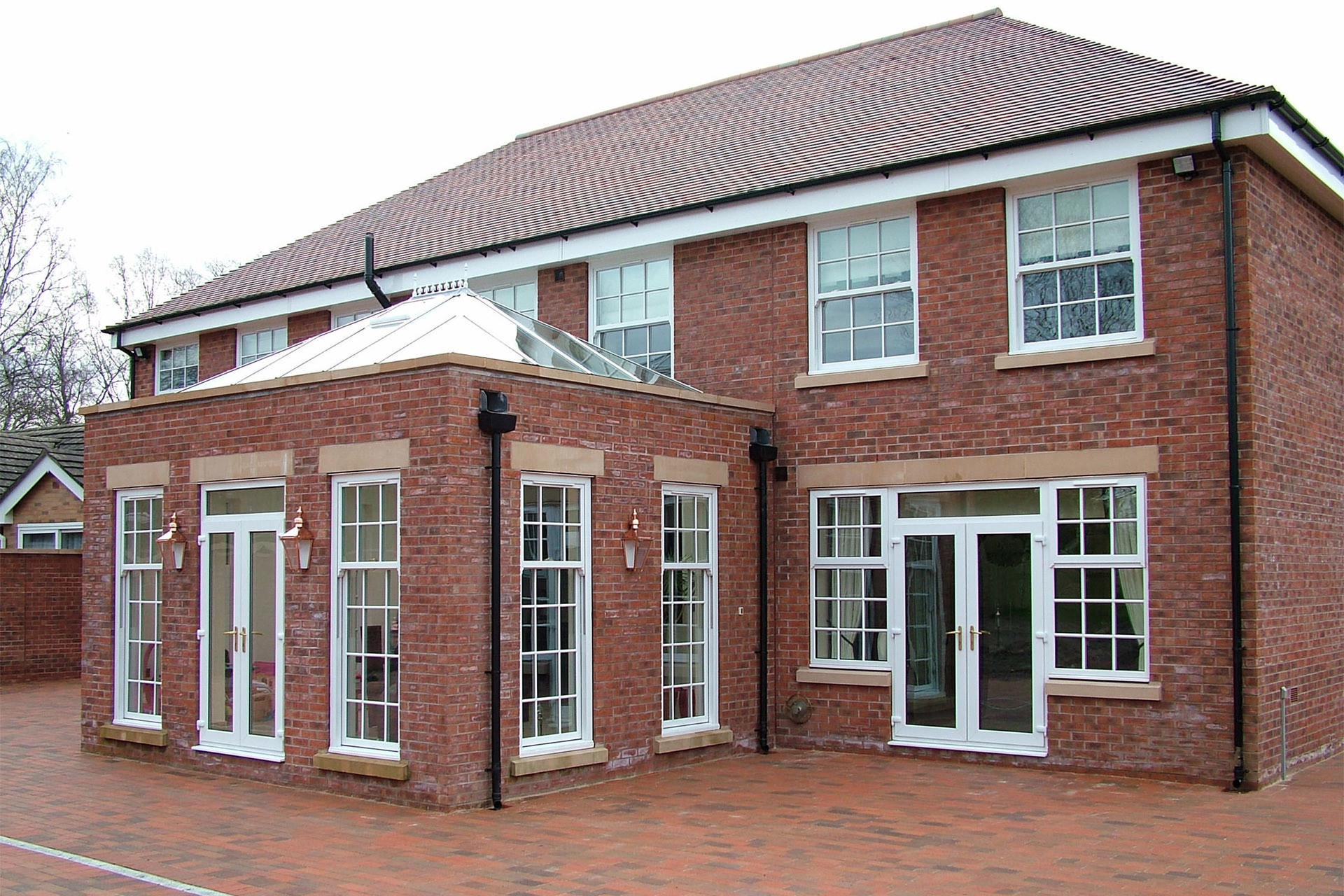 Sash Windows Built to Last
We like to make sure you're getting the highest quality from our uPVC double glazing, so we manufacture all our products in house. This ensures that our windows have been constructed from the best materials using the most up to date production methods.
With this in mind, we build sliding sash windows that are made to last. With their modern uPVC materials, they can give 30 years or more of solid performance.
Customisation Features
Product Information
Colours and Finishes
Make your sliding sash windows special with our unique range of colours and finishes. We have many woodgrain finishes to choose from to fully capture the traditional style you may be looking for.
Glass Options
If you're looking to get the most out of your windows' aesthetics, you may want to add a pattern to our windows. We have a range to choose from, as well as many performance enhancing glass options.
Hardware and Accessories
These are particularly important if you really want to capture heritage style with your sliding sash windows. Thankfully, with our huge range of customisation on offer, you'll be able to find that perfect look.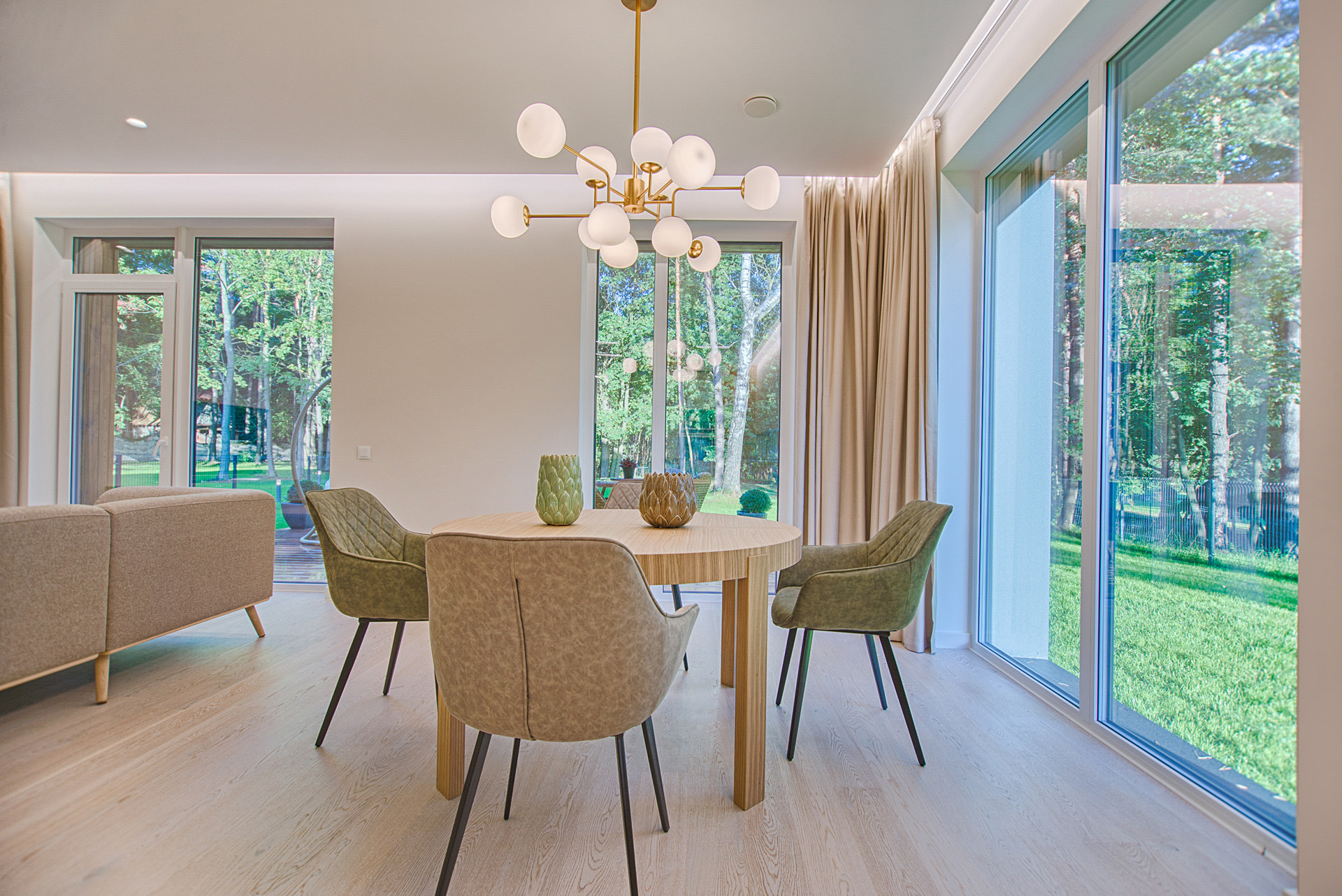 Open & Available
Visit our Showrooms!
Head on down to our showroom to see our sliding sash windows in person!
Find out More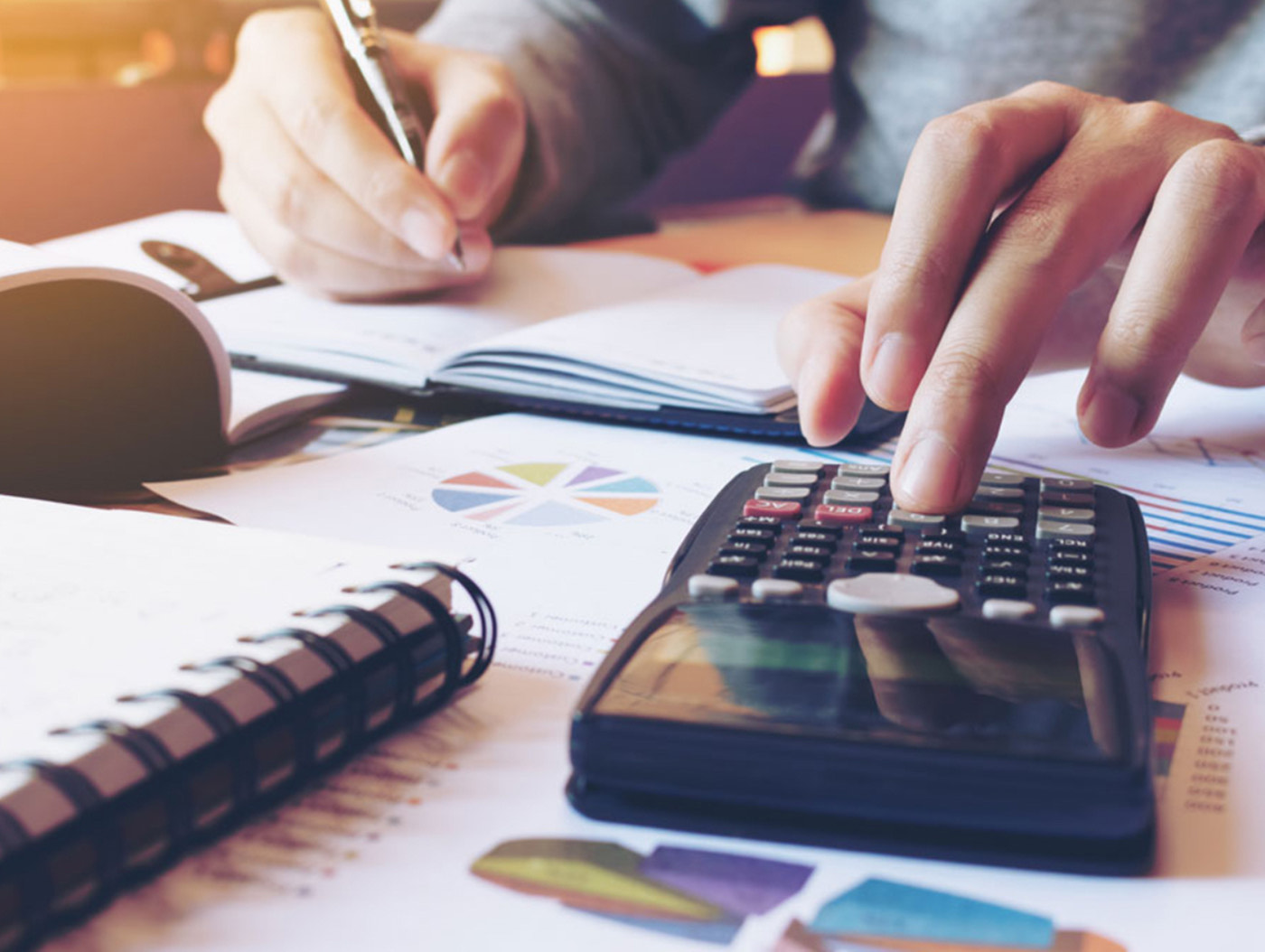 Instant Online Prices
Sliding Sash Window Prices, Carmarthen
Use our online quoting engine for accurate and free sliding sash window prices today!
Get a Free Quote