Key Features
Rapid Installation
Nolan's experienced team of installers will have your fascias and soffits up and running in no time.
01
Fit & Forget
With such a minimal amount of maintenance, your fascias and soffits will be no hassle at all.
02
Resistant Finish
You'll not have to worry about repainting your fascias and soffits with our resistant paint.
03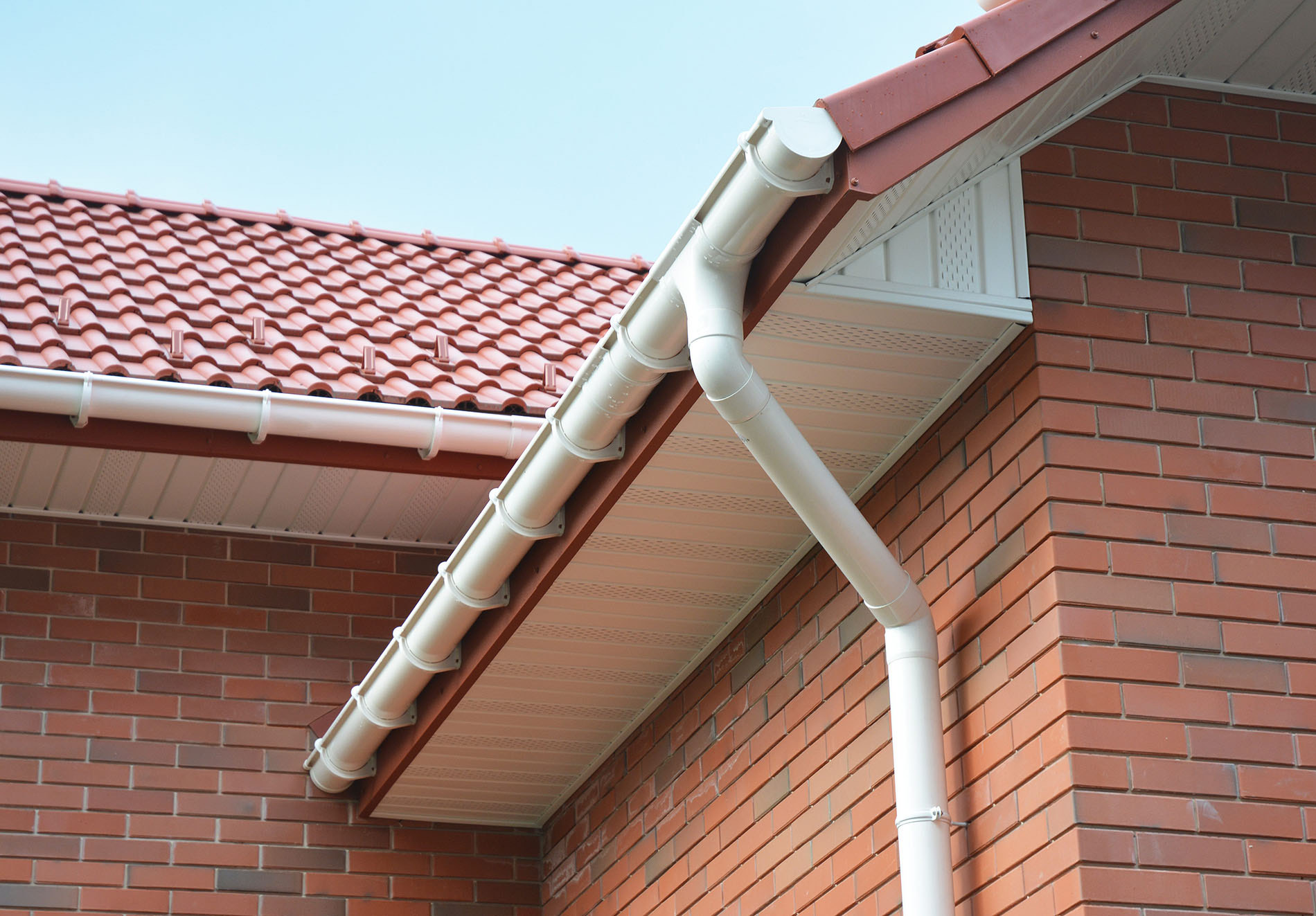 01
Reduce Damp Patches
Fascias and soffits protect your home's structure by redirecting water flow from your home. These roofline products can solve damp patches, reducing the chances of harmful condensation build up.
02
Wood Replacement
Our uPVC fascias and soffits are the perfect solution to timber alternatives. Unlike outdated timber roofline products, uPVC doesn't rot and will add extra weather resistance to your home.
03
Stop Water Leaking
If your home has cavity walls, you'll want to ensure water doesn't get within the framing, as this can damage the structure of your home. Fascias and soffits will protect your home from this damage.
04
Strong & Durable
Being made of uPVC, our fascias and soffits are incredibly durable and resistant to the effects of weather. These uPVC roofline products will withstand the effects of weathering superbly.
05
Longevity
With such a strong resistance against the elements, as well as the natural durability of uPVC, our fascias and soffits are ensured to last you with years of high performance.
06
Minimalist Design
Our fascias and soffits will not be a major disruption to your home's décor or aesthetics. These uPVC roofline products have been designed to be as non intrusive as possible for your home.
Long Lasting Roofline Products
Weatherproof Fascias and Soffits
Fascias and soffits add an extra layer of protection for your home that can prevent all sorts of structural damage from occurring. They redirect water away from your home, keeping moisture out of your home's structure.

Moisture build up could cause major problems for your home's structure if it isn't dealt with properly. It can damage large parts of your home's structure, particularly if there is a lot of outdated materials. With our fascias and soffits, you can avoid this damage and keep your home structurally secure.

Absolutely yes! There are several colours for you to choose from for your fascias and soffits, allowing you to blend our roofline products with your home perfectly.
We have a range of finance options available across our home improvement product range to grant even more flexibility. You'll be able to find a plan that's tailored to suit you.
We have showrooms in both Cardiff and Carmarthen where you can see products like our uPVC roofline range in person. Come and visit us to see how home improvements could change your home.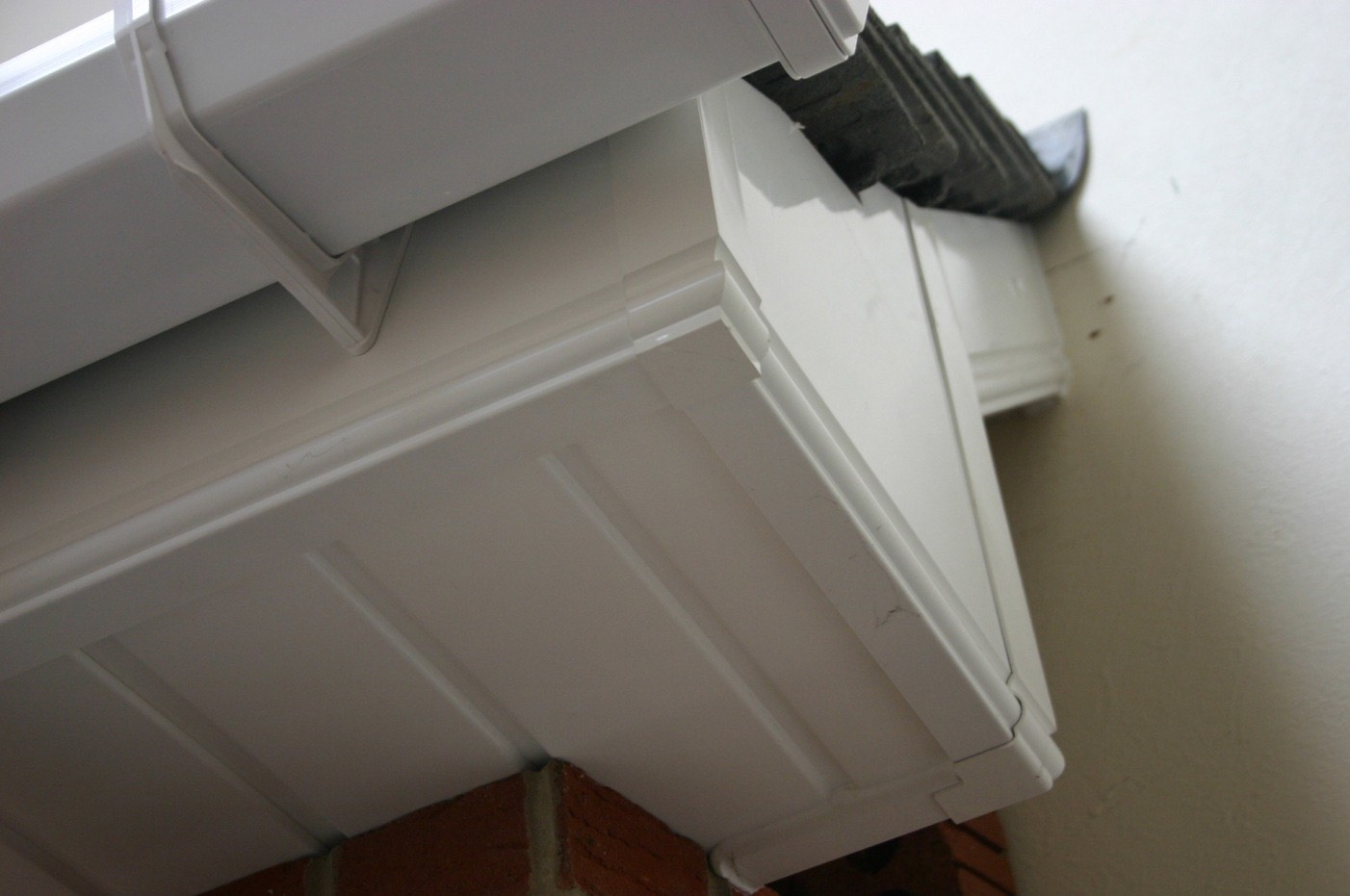 Long Lasting Fascias and Soffits
uPVC materials are naturally hard wearing and highly resistant. Being made of this, our fascias and soffits will grant your home excellent protection from the elements, particularly water. Their sturdiness and strength will provide durable performance.
Being made of uPVC, our roofline products such as our fascias and soffits are ensured to have a great deal of longevity. uPVC products often lasts for thirty years or even more, giving a truly long lasting performance and protection for your home.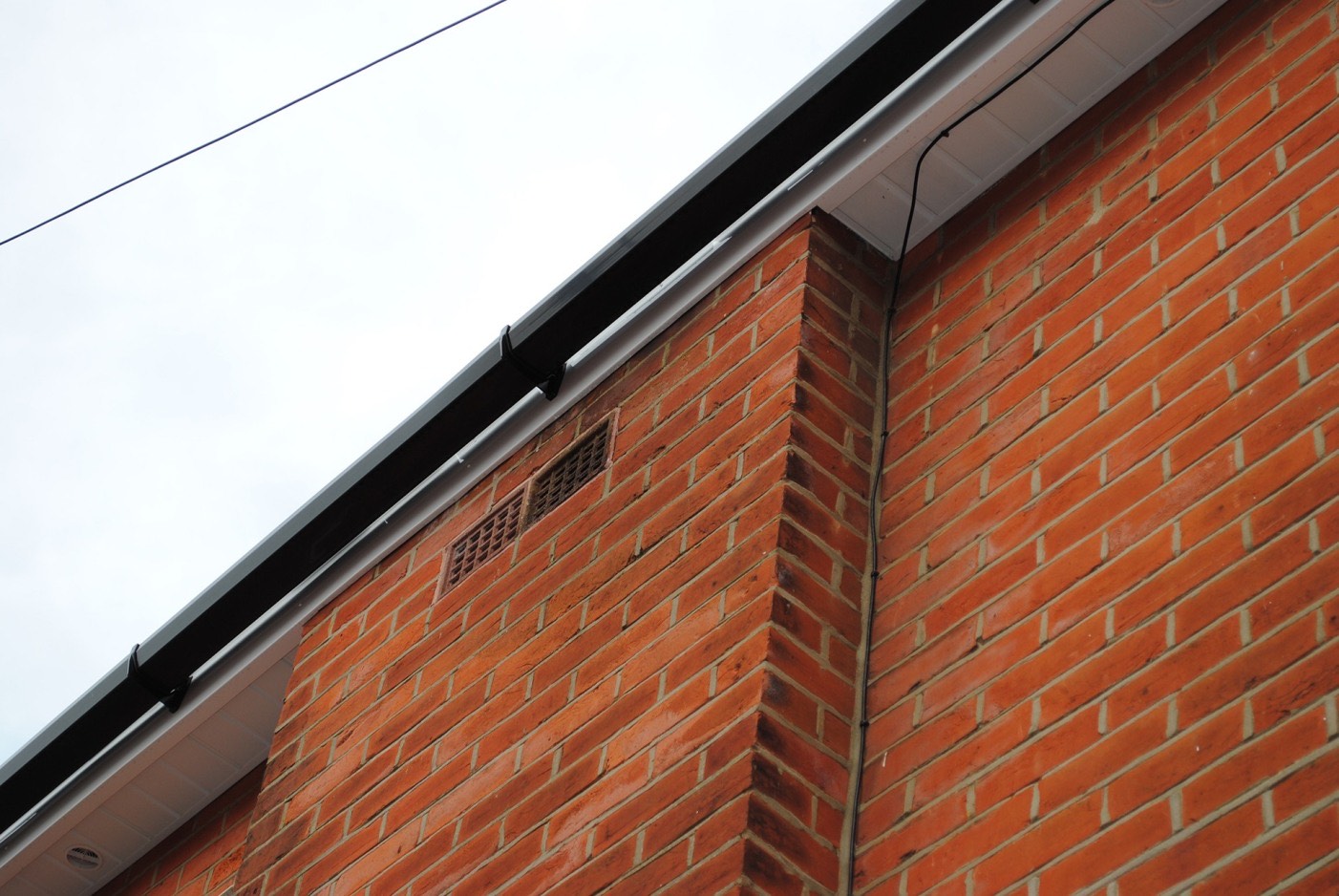 Minimalist, Non Intrusive Roofline Products
Roofline products such as our fascias and soffits provide an excellent protection level that your house can't go without. However, some customers have concerns about the look of uPVC roofline. Rest assured, they have been designed to leave your home looking stunning and uniform.
We use slimline yet sturdy framing for our fascias and soffits to make them as non intrusive as possible for your home. With our customisation options that come with our suppliers' bespoke manufacturing, they'll suit your home perfectly.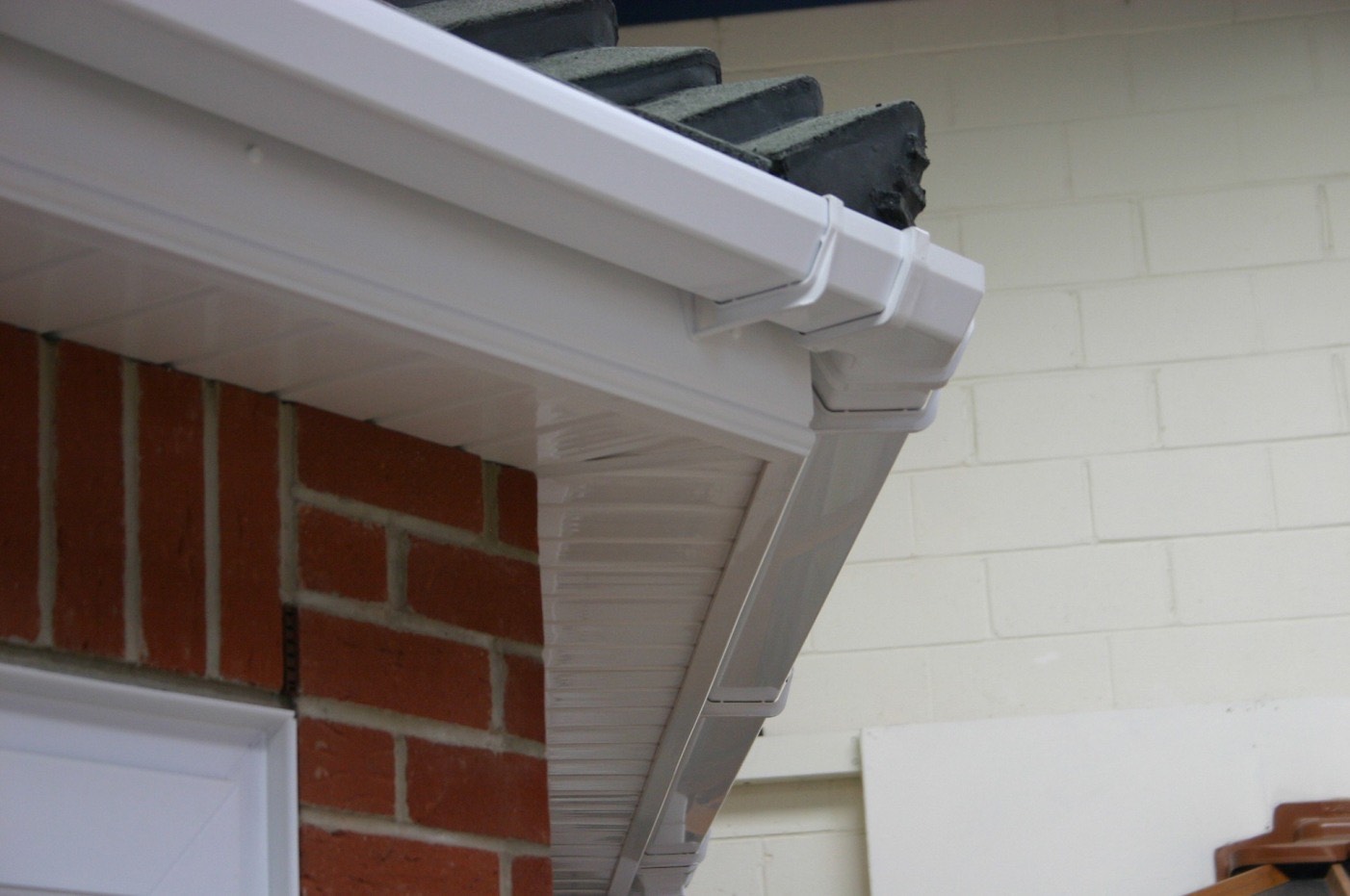 Quick Installation, Lasting Performance
Our roofline products, including our fascias and soffits, will be up and in your home in a jiffy. They've been designed for a speedy installation, causing less mess and disruption for your home. With a mass of experience, our staff will have them up in no time.
Once installed, our uPVC roofline products won't be a pain to maintain. They're pretty much fit and forget, being installed and then never needing repainting with a long lasting finishing coating. It's a great way of ensuring your home is protected without any lasting worry.
Versatile Customisation
Product Information
Colour Choice
Make sure your fascias and soffits look uniform with the rest of your home through our colour customisation choices. There's a number of wood effect finishes available, too, if you have a traditional property.
Bespoke Manufacturing
Our supplier manufactures our products and provides them to our base in Carmarthen. From here, we have complete control over the quality of our products and can ensure they are made to suit your home's requirements.
Unified Designs
We can customise the design of your fascias and soffits to suit not only our other roofline replacement products, but many of our other uPVC products as well. Enjoy sleek, unified aesthetics across your home.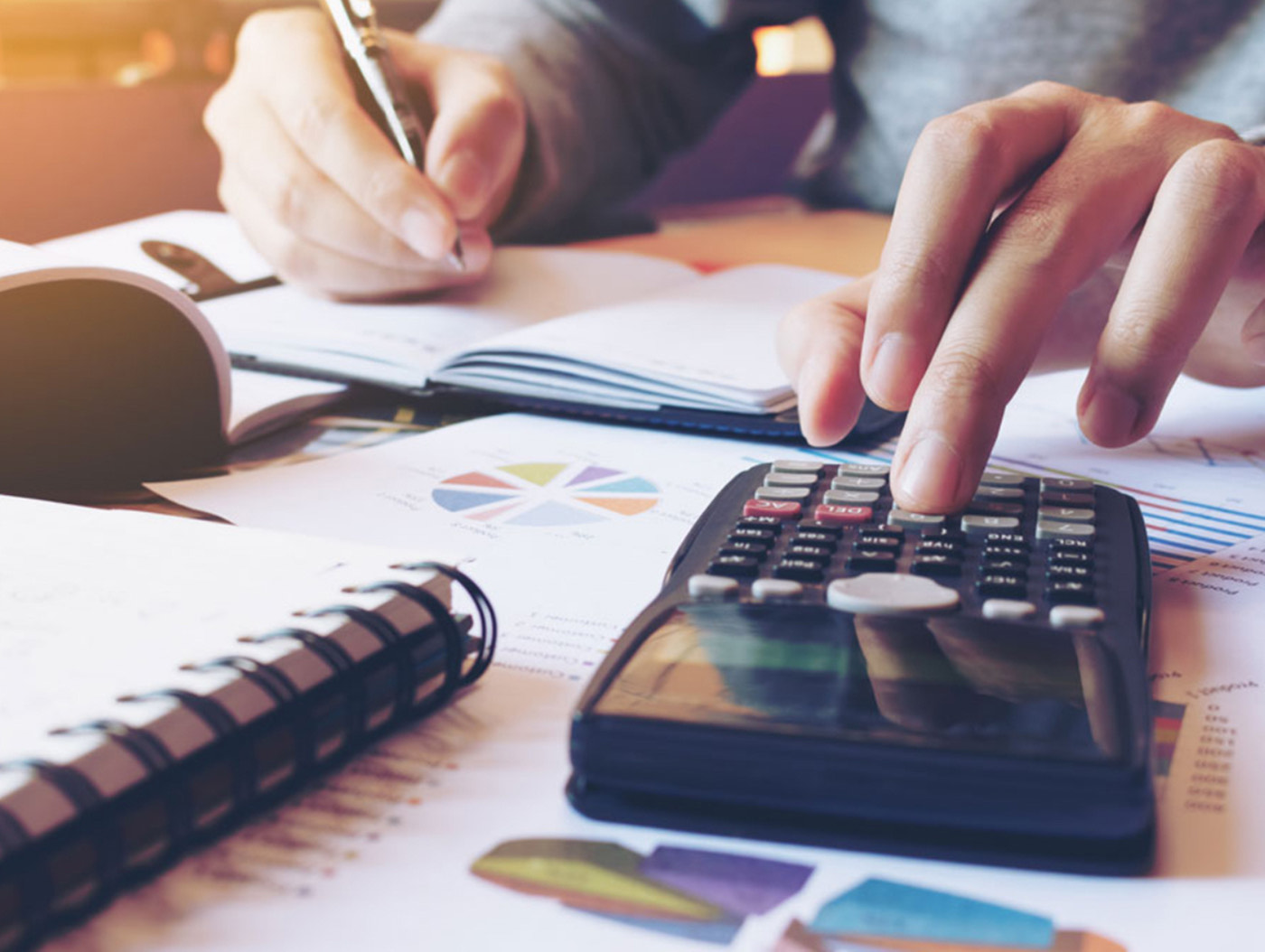 Instant Online Prices
Fascia & Soffit Prices, Carmarthen
Use our online quoting engine for accurate roofline renovation prices today!
Get a Free Quote