Key Features
Fit for Purpose
We offer a full range of glass sealed units, with something for every project or renovation.
01
Cost Effective
Installing new sealed units can renovate and uplift existing windows, doors and conservatories.
02
High Quality
We only offer the finest, best quality glass for all our renovations across Wales and the South West.
03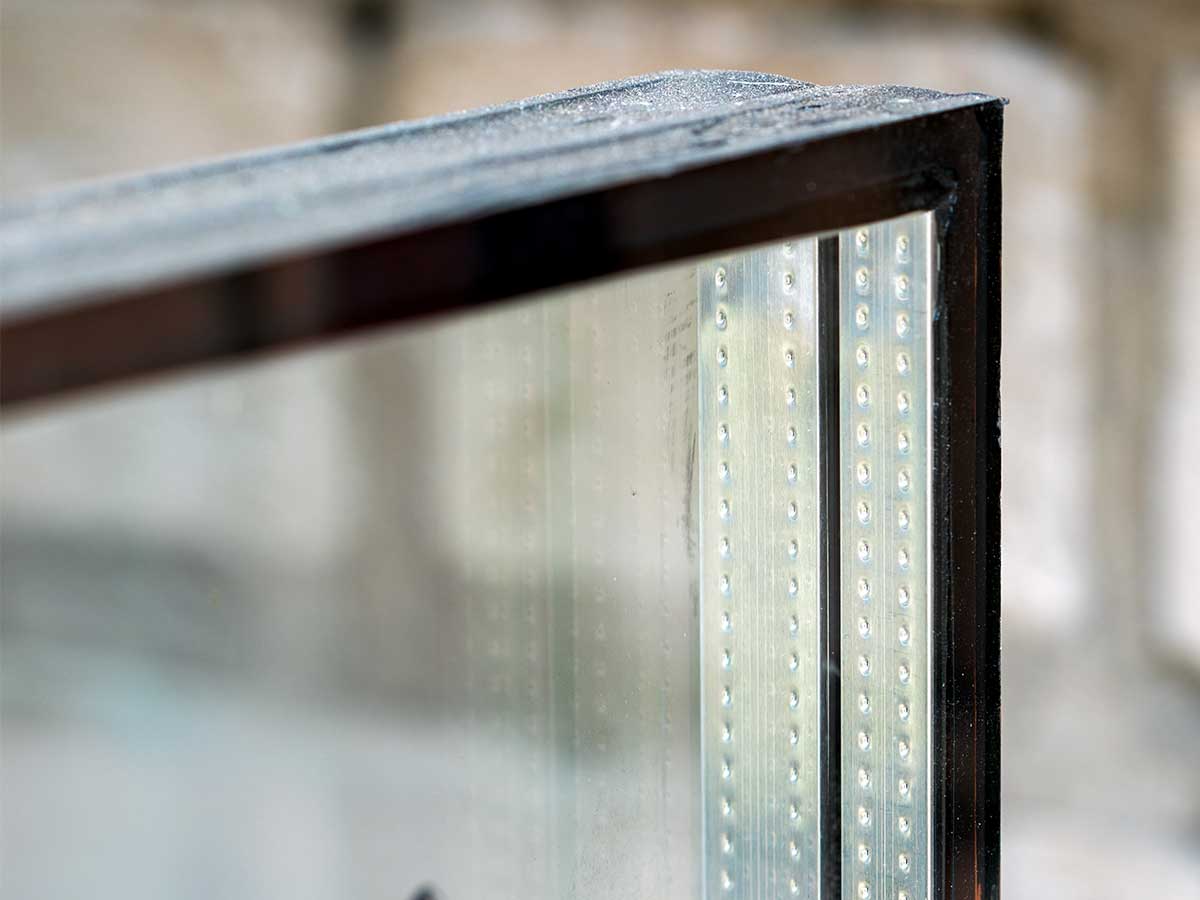 01
Thermally Efficient
Our sealed units, whether they be single, double or triple glazed, offer excellent standards of thermal efficiency.
02
Durable & Secure
Our glass sealed units are robust and tough. They provide a reassuring standard of home security for any end user.
03
Lower Maintenance
The glazing we manufacture is engineered to require minimal upkeep, beyond a regular cleaning to remove dirt.
04
Soundproof
Our sealed units are designed to deliver great acoustic insulation. Block our external noise by choosing Nolan.
05
Regulation Compliant
The sealed units we supply and install are compliant with the latest building regulations, for complete peace of mind.
06
Guaranteed
We back the glass sealed units we install with a ten year guarantee. Your investment is protected against manufacturer defects.
The Industry's Highest Quality Glass
Pilkington Glass Partners
Nolan are proud to be partners with Pilkington Glass and their energiKare system. It is the highest quality glass available on the market, and is the backbone of our sealed units service. Pilkington are the market leaders when it comes to energy efficiency glazing that adheres to the highest European standards for quality.

When choosing sealed units from Nolan, you know the double glazing you'll get, whatever the project, will excel in every comparable facet. Don't compromise! Choose a manufacturer of glazing that has over three decades of experience today.

Our primary showroom is based in Carmarthen, with a second in Cardiff. We serve those right across the Wales area.
You can contact us directly if you're after sealed units specifically. We also offer online pricing for other products.
In addition to sealed unit installations, we offer a full range of windows, doors, conservatories and roofline.
A key reason for having new sealed units is the improved thermal efficiency. The glass sealed units we install can achieve A-rated thermal efficiency alone. This makes them the perfect complement for a thermally broken aluminium framework or internally chambered uPVC profile.

Whether these sealed units are serving a domestic or a commercial purpose, an improved standard of thermal retention can be achieved. They are designed with an industry leading argon filled cavity as standard. This could help lead to cheaper utility bills for the end user.
When investing in any renovation, you need to have peace of mind. When choosing sealed units from Nolan, you can have that reassurance from day one. Having served the local community since 1990, we are proud to be accredited by FENSA, as well as Secured by Design and Constructionline.

We can be depended upon for a quality product every single time. We match this with an industry leading, personal customer service that helps us retain clients and homeowners for longer.
By choosing a company which manufactures in-house, you aren't limited to rigid specifications by choosing Nolan. With a whole range of customisation options and a made to measure service, you're certain to obtain the sealed units that are perfect for the project.

Regardless of whether it is commercial or residential, you should feel completely satisfied with the product you have invested in. You get all that, and much more, by choosing Nolan in Carmarthen.
Versatile Customisation
Product Information
Decorative Glazing
The glass within your windows and doors doesn't need to just be functional. We offer a full portfolio of glazing finishes, from decorative designs to frosted and obscured variants. Speak to us today to discuss our options in more detail.
Double & Triple Glazing
The sealed units we manufacture and install can be single, double or triple glazed depending on the requirements of the project. The argon gas filled units we supply are always to the best standards, whatever style of units you select.
Toughened & Laminated Glazing
For commercial projects or other similar requirements, we can toughen and laminate the sealed units we manufacture. These are perfect for businesses, apartment complexes or other similar projects where improved durability is essential.
Carmarthen & Cardiff Based
Visit our Showrooms!
Visit us today to discuss the fitting of sealed units in greater detail.
Instant Online Prices
Double Glazing Prices, Carmarthen
Start a quote for a new window, door or conservatory using our online pricing tool.
Get a Free Quote