Quality You Can Trust
Energy saving
Free quotations
After sales care
10-year guarantee
Planning regulations
Building regulations
Product design
Increased security
How can Nolan help you today?
Get in touch to arrange your free design appointment or visit one of our showrooms to see our range of products on display.
Book an Appointment
Five swimmers from the Nofio Sir Gar Elite Performance Swimming Squad have been selected by Swim Wales to compete at the ASA National County Team Championships to be held in Sheffield on the 23 October 2016.
For Amber Owen, Catrin Fry, Dylan Morgan and Bethan Edwards this will be the first time they will wear the Welsh cap with pride. The fifth swimmer making up the team is Meurig Francis who has been selected to compete twice before.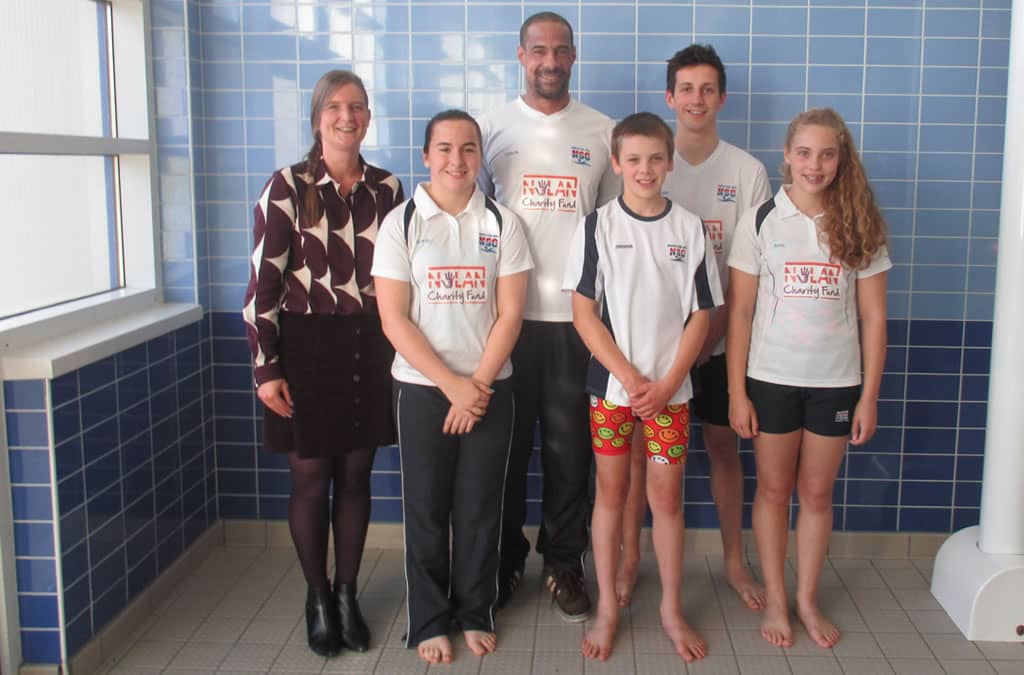 Swim Wales will send two teams up to Sheffield to represent Wales, one called Wales West and the other called Wales East, with the Nofio Sir Gar swimmers competing for Wales West. At the championships there will be 29 teams from around the United Kingdom competing in two leagues. Wales West will compete in League One this year, which means the swimmers will be up against the best and fastest swimmers in the UK. The elite swimming team are:
Amber Owen, age 16,
is not pictured as she has currently moved to Cardiff and is continuing to train with Cardiff City Swimming Club, but still maintains her membership and loyalty to Nofio Sir Gar. Amber joined Nofio Sir Gar in 2014 from Aberystwyth Swimming Club.
Bethan Edwards, age 15,
joined Nofio Sir Gar swimming team earlier this year from Carmarthen Swimming Club. Bethan is currently studying for her GCSEs at Queen Elizabeth School, Carmarthen.
Catrin Fry, age16,
joined Nofio Sir Gar in 2012, aged 12, from Amman Valley Swimming Club. Catrin is currently studying for her A-Levels in Ysgol Dyffryn Aman.
Dylan Morgan, age 12,
is currently the youngest member of Nofio Sir Gar. Dylan joined Nofio Sir Gar this year having trained formerly in Carmarthen Swimming Club. Dylan goes to Bro Dinefwr School and joined Nofio Sir Gar in November 2015, aged 11.
Meurig Francis, age 17,
has swam with Nofio Sir Gar since 2013 having trained with Carmarthen Swimming Club prior to joining. Meurig has represented Wales twice before and has been selected to join the Swim Wales Youth Development Swimming Squad. Meurig is studying for his A-Levels at Ysgol Bro Myrddin. Nofio Sir Gar was one of many successful applicants who received funding from the Nolan Charity Fund. The funding supported the youth swimming team by providing them with a new sports kit for the swimmers and head coach, Austyn Shortman. Commenting on the team's success, Sarah Cleevely, fundraising & events manager for the Nolan Charity Fund, said:
"We would like to wish all five swimmers the best of luck competing for Wales this month. Swim fast and fly the Welsh flag high. We are delighted to have been able to help the team and sponsor their swimming kit."
Head coach, Austyn Shortman, added:
"I am thrilled to have five swimmers representing their country. They all train exceptionally hard and show a huge commitment to the sport."