Quality You Can Trust
Energy saving
Free quotations
After sales care
10-year guarantee
Planning regulations
Building regulations
Product design
Increased security
How can Nolan help you today?
Get in touch to arrange your free design appointment or visit one of our showrooms to see our range of products on display.
Book an Appointment
Double glazing is now a compulsory requirement for all homes, but how does it work? The term double glazing is used to describe a window or door that is composed of two glass panes sealed together and separated by a spacer bar. The gap between the two panes is an important aspect of the insulation process as it prevents heat transfer between the outside and inside of your home. The 6-12mm gap is filled with Argon gas in order to reduce thermal transfer and this gap is a fundamental component of double glazing, and to the construction of thermally efficient homes. Double glazing has made such an improvement to energy efficiency that in 2002, building regulations legislation was changed and double-glazed C rated windows were made universally standard in all homes that are not a listed building or situated in a conservation area.
Benefits of Double Glazing
Energy Efficiency
In comparison to single glazing, fitting double glazed products will provide an immediate improvement in heat retention. The gap between panes as outlined above increases the difficulty for heat to escape. This heats up your home at a faster rate and will stay warmer for longer. The improved insulation also reduces the tendency to put your heating on and may help with your annual energy bills. Energy efficiency, or heat retention is the most common improvement that we hear from our customers when upgrading their glazing.
Noise Reduction
Similarly to the benefit above, the composition of the double-glazed unit also contributes to noise reduction. The layers of the unit – two glass panes and Argon gas - absorb the sound waves as they travel through. The thickness of the glass panes or upgrading to a triple glazed unit can also reduce noise.
Condensation
Double glazing also reduces the amount of condensation appearing on your windows. The composition of the unit means that the inner pane is closer to room temperature, and this temperature disparity does not allow the water vapour to condense and form liquid on the glass.
Triple Glazing
The obvious distinguishing factor between double and triple glazing is the extra glass pane in the unit but triple glazed units also possesses an extra Argon-filled gap between the panes, meaning the above benefits are heightened further. Additionally, the extra pane improves the durability and security. Additionally, triple glazed units result in a lower U-value of 1.0 and under, meaning that the product has better insulation and energy retention.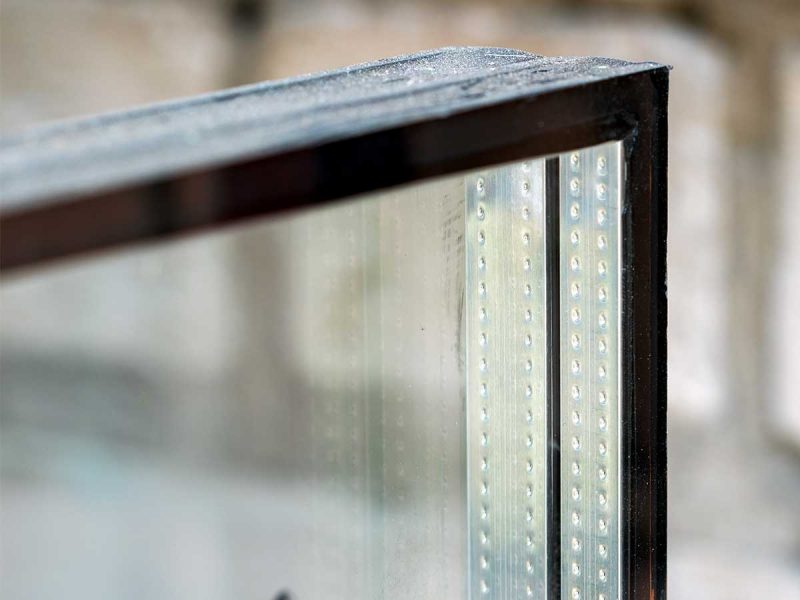 Double Glazing Prices
If you are looking for a rough quote on windows, doors or a conservatory then you can do so by clicking
here
. Simply choose your product style and specification, enter your details and your quote will be sent to you. Alternatively, if you'd like to speak with one of our experts, you can do so by booking an appointment
here
. Our experts are glad to give any advice you require.
Try before you buy
We have both double and triple glazed products on display at both our Carmarthen and Cardiff showrooms. Open Monday to Friday in Johnstown, Carmarthen and North Road, Cardiff. If you have any questions about our products you can get in touch by calling 01267 223700 or emailing
sales@nolanupvc.co.uk
.