Quality You Can Trust
Energy saving
Free quotations
After sales care
10-year guarantee
Planning regulations
Building regulations
Product design
Increased security
How can Nolan help you today?
Get in touch to arrange your free design appointment or visit one of our showrooms to see our range of products on display.
Book an Appointment
Local window and door manufacturer and installer, Nolan uPVC, turned life saver recently, gifting a new replacement window to Tenby Surf Life Saving Club's training facility on the South Beach.
After the existing timber window came to the end of its life and literally fell out, volunteer member John Jackson contacted Nolan uPVC having previously had windows and a conservatory installed by the company.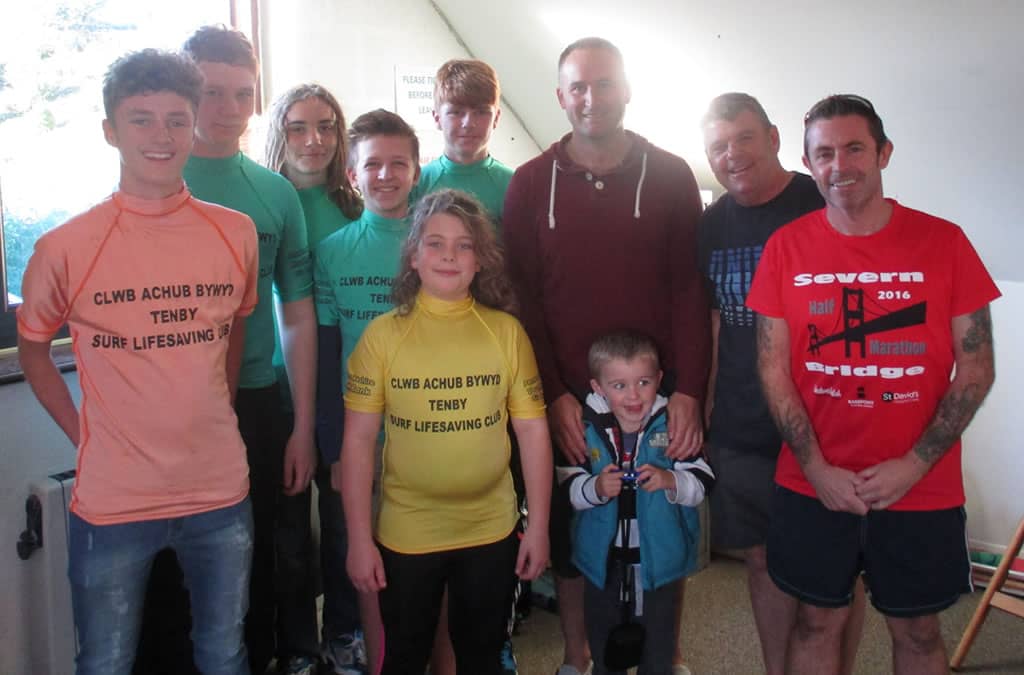 The new rosewood tilt and turn window was donated and fitted to the upstairs training facility at the club house. Being in such an exposed location on the South Beach front, the club house is now safe and secure for the winter. The new window is in keeping with its surroundings and the tilt and turn design now gives the training room easy ventilation as well as importantly a means of escape from the upper floor. To mark the start of the club's winter training, the life savers of the future came together at the club house on 5th October to see the new window being installed before heading over to Tenby Leisure Centre to start the first indoor lesson of the winter season in the pool, where the children from ages eight and upwards learn key water safety messages and skills. Commenting on the donation, Emmet Johnson from Tenby Surf Life Saving Club, said:
"We are overwhelmed by the kind generosity of Nolan uPVC. As a charity, we rely on support from our local community, the club's members and donations from local businesses. This means our club house is now safe and secure for the winter.
"By contacting Nolan uPVC we are now aware of the charitable fund they have set up to help individuals, projects and charities like ourselves with funding support. We will be applying to the Nolan Charity Fund for support to purchase new rash vets and nipper boards, which the club and its members are in need of."
Nolan continues to work locally in Pembrokeshire, nearing completion on a project with Pembrokeshire Housing Association in partnership with WRW Ltd on a new development of one and two bedroom flats on South Parade, Tenby. Meeting members of the club recently, Sarah Cleevely of Nolan uPVC, said:
"We are delighted to have been able to help Tenby Surf Life Saving Club. The club has been instrumental in teaching important lifesaving skills since 1993, and we are pleased to be a part of that story and in helping secure their training facility for the next generation of lifeguards."
Many of the RNLI's seasonal lifeguards have developed their skills over the years thanks to Tenby Surf Life Saving Club. For more information on becoming a member, contact Emmet Johnson on 07778 478271 or email 
etenby@yahoo.co.uk
. Applications for funding from the Nolan Charity Fund are open until 30 November 2016. For more information on applying, contact Sarah Cleevely, fundraising & events manager, 
charity@nolanupvc.co.uk
 or go to 
www.nolanupvc.co.uk/charityfund
.